I got so excited about drugstore products after my great experience with affordable makeup products. So I decided to explore an affordable nail routine as well. I tested some drugstore nail polishes and fell in love. I've also been trying out some super cute, high quality glass nail files that are actually super affordable as well. So if you want to know how you can keep your nails looking pretty on a budget, then keep on reading. There is also a 20% discount code at the end of this blogpost from Mont Bleu!
The glass nail files I've been using from Mont Bleu are just the cutest. Pink with little crystals. I have the set of three, which has a big one, a medium sized and an adorable small file. I keep the little one in my purse so I always have one with me. I've been using a glass nail file for years so I knew I was going to love them. Glass nail files are so much better for your nails and also a lot faster.
Mont Bleu has also provided me with a tool to work on my cuticles, which is such a must in every nail routine. This dual-end glass cuticle pusher makes it really easy to push back your cuticles and make your nails look healthy. I had never used a glass cuticle tool before and let me tell you: it makes it so much easier and faster then when you use a regular one. I recommend you get one right away!
And last but not least this glass foot scraper, which is actually quite new for me. I tend to ignore my feet in winter. But now that summer is here and I am wearing a lot of sandals I am going to make it a point to take better care of my feet. I love that everything I got is pink, because that is my favorite color, but obviously they have a lot more colors and products on their website.
The nail polishes I have been loving recently are from L'oreal. They are the L'oreal Paris Color Riche L'Huile nail polishes, in the shades 1118 Madeleine Sucre and 221 Rue Cremieux. They are the most stunning nude shades. The 221 is a gorgeous soft pink nude and the 118 is the softest brown nude. The 221 is very similar to my Chanel nail polish, in the shade Organdi 504. And the 118 is the perfect dupe for the Gregè 413 by Dior. I am very impressed with these L'oreal nail polishes: they dry super fast, the finish is so beautiful and they actually smell just as nice as my L'oreal lipstick!
If you want to shop at Mont Bleu feel free to use my discount code for 20% off your purchase. Just type in the word BLOG when you have filled up your cart. You can also check out Mont Blue on Instagram for more nail inspo!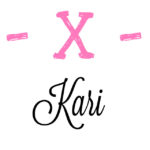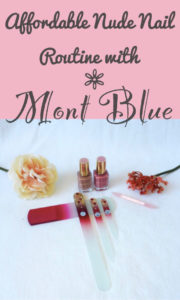 This blog post is in collab with Mont Bleu. Read my disclaimer if you want to know more!