I'm not the biggest fan of liquid lipsticks. I prefer a more natural look and liquid lipsticks are obviously a lot more defined, matte and unforgiving when it comes to my scar. But. They are also so pretty! And super long lasting. And there are also a lot of beautiful nude colored liquid lipsticks out there. Today I am sharing my top ten.
Not into liquid lipsticks? Check out my favorite nude lipsticks and my        favorite drugstore lipsticks!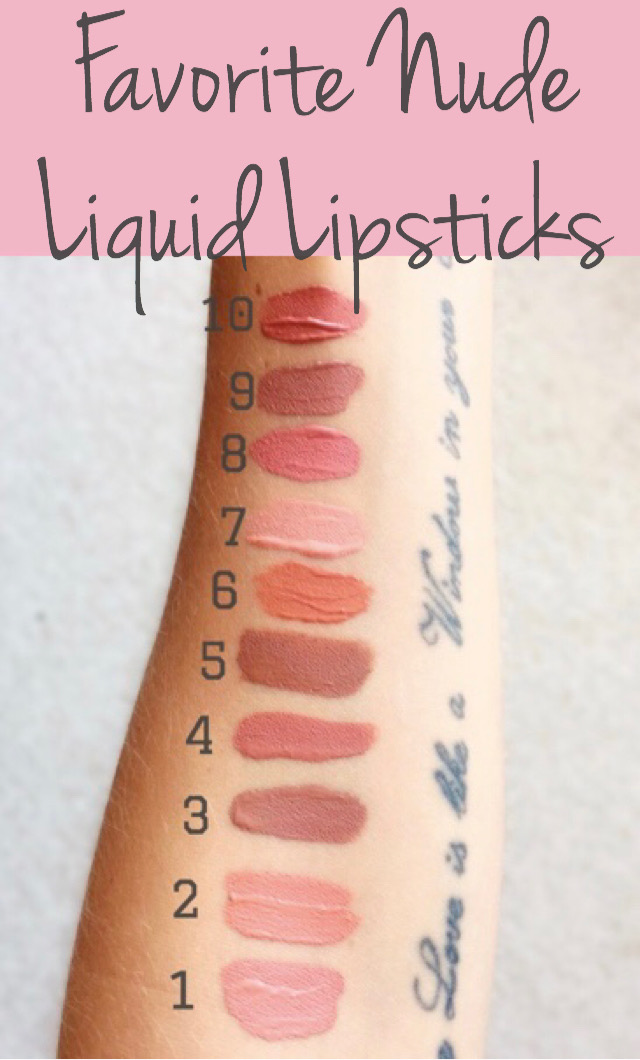 I am starting off with a swatch of the ten different shades I will review in this blogpost. I've swatched and reviewed them in no particular order:
Nabla – Vanilla Queen
Ofra – Aries
Kylie Cosmetics – Maliboo
Kylie Cosmetics – Candy K
Kylie Cosmetics – Dolce K
Maybelline – Nude Thrill (50)
LA Colors – Barely There (CL6415)
Milani – Pretty (39)
Milani – Adorable (10)
LA Girl – Dreamy (CLG832)
On the left I am wearing the Nabla liquid lipstick in the shade Vanilla Queen. This is a beautiful nude pink. It is such a soft and lovely formula and it is also smells really good. I really love this one. I ordered mine on Boozyshop, for €14,90. Highly recommend Boozyshop by the way. They have a great variety of brands, fast shipping and adorable packaging.
The liquid lipstick on the right is from Ofra, in the shade Aries. The formula is a little less creamy and easy to work with then the Nabla one. But it is still a very stunning coral nude. I got it for €13,95, again on Boozyshop.
So obviously everyone knows Kylie Jenner knows how to do great liquid lipsticks. The formula is amazing, the smell is lovely, the color range is insane and they last longer then any other liquid lipstick I own. The shade on the left is Maliboo, which is a beautiful brown nude. And the shade on the right is Candy K, which is a very pretty pink nude. Love and recommend them both. The lipliners that come with the kits are also perfection.
If you don't live in the USA be aware that you need to pay tax on arrival when you order from KylieCosmetics.com. (But it's worth it)
Dolce K from Kylie Cosmetics (on the left) is probably my favorite Kylie- shade. It is such a beautiful brown nude. It is chocolate in a liquid lipstick.
The liquid lipstick on the right is from Maybelline, in the shade Nude Thrill; a coral nude. Because it's Maybelline you know it is a lot cheaper then the previous liquid lipsticks. But for €6,99 I think this is a very decent product. The formula is a little bit harder to work with, but it is also a lot more natural looking so perfect for everyday use. This is the type of liquid lipstick you throw in your purse and use whenever. O and it also has a lovely, perfumy smell.
The shade on the left is form LA Colors and it's called Barely There. I picked it up when we were in Curacao and there wasn't a tester in the drugstore, so when I tried it when we got home I realized it was way (way!!) too light for me. So, unless you look like Kim Kardashian I suggest you use this one with a lipliner like I did for the swatch. I used a Milani lipliner (nude 03), which gave it a lovely purple undertone.
I'm wearing the Milani Amore Matte Lip Creme, in the shade Pretty (39) in the picture on the right. I love milani and this is such a fun and pretty pink. The formula is perfect: soft and creamy and it's long lasting and easy to use.  And it's only €10,50. I often get my Milani products from TheMakeupSpot.
Another Milani Liquid lipstick on the left and probably my favorite liquid lipstick out of all of these, because not only is the formula amazing, the shade is just the perfect nude. Not too pink, not too brown, not too coral, not too purple. Just perfect. And this Milani Amore Matte Lip Creme, in the shade Adorable (10) of course is only €10,50.
And last but not least a darker pink from LA Girl. It's in the shade Dreamy and it's only €4,95. I am so impressed with this product. The formula is similar to the Maybelline one, but it's definitely easier to use and feels better on my lips. Highly recommend it!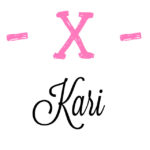 This post contains affiliate links. This doesn't affect the price you pay or your shopping in any way. Please read my disclaimer to learn more!