After trying and loving drugstore makeup and nail polish I've been wondering about affordable skincare as well. I never went for it, because I have a skincare routine that I love. Why change something that works perfectly? Because I want to keep experimenting and offering content for those who are buying on a budget or just don't want to invest a lot of money into their beauty routines.
That's why two months ago I started buying drugstore skincare products. I slowly infused them into my regular skincare routine, because I wanted to be sure about the benefits and affects of every product. Also, by not using them all at once, but adding a new product every other week, I could pinpoint the exact product if it gave me trouble. Over the last two weeks I've finally reached a point where I use all seven products at the same time. A couple of times a week I trade my regular skincare for my affordable skincare routine. And I have to say, I am quite impressed. So if you are looking for some reliable, affordable skincare, then keep on reading!
Remove your Makeup on a Budget
I bought these Aveeno cleansing pads in a drugstore in Curacao. I have never seen Aveeno in the Netherlands, so I was very curious. These pads are for removing your makeup and also claim to clear up your skin and prevent break outs. The packaging is so satisfying and the pads are HUGE. They take off your makeup in a second. Two disclaimers though: don't get this stuff in your eyes, it stings like crazy. And two: it doesn't smell too amazing. It's not a bad smell, just a little "soapy". But it is a super affordable skincare brand (these pads are $5,57 on Amazon) and they partly use natural ingredients. My skin does not get irritated by this product, it just feels clean afterwards. I don't have a problem with break outs though, so I can't support or deny that claim.
I don't know a single person that doesn't love Rituals. Every time I step into their stores it's like a little mini spa experience. Everything smells so beautiful and I'm using five or six Rituals products on a daily basis, in my beauty routine and around the house. Even though Rituals is not an official "drugstore product", it is quite affordable. This Rituals Eye Make-up Remover is €10,-, which is half of what my Clinique one costs. This remover is very gentle, doesn't sting my eyes and gets the job done. One disclaimer: I don't use waterproof mascara, so I don't know if it works just as well on that. But I would urge you to stop using waterproof mascara anyway, so there is that. I order most of my Rituals products on bol.com because I am a busy mom and we keep Ritual scent sticks all around the house, so it's easier to have them delivered.
Clean your Face on a Budget
I've seen so many bloggers and YouTubers talk about Neutrogena, but it's not a brand that you can't find in a Dutch drugstore. So when I this Neutrogena Fresh Foaming Cleanser it in Curacao I just needed to try it. The fact that it comes with a pump it a huge plus, since I appreciate a pump more than the average person (should). This product is a great, affordable cleanser for your skin. It takes care of any make-up residue and day-dirt, works great with a Clarisonic and leaves you feeling refreshed. The only thing I don't like about it is the smell: again, a little "soapy" and well, cheap. That's probably because it is. You can get it for $8,55 on Amazon.
The Bodyshop is another one of those brands you can't really dislike. They don't test on animals and their moto "enrich not exploit" is just the perfect example that you can be commercial without harming our planet. That's why I decided to pick The Bodyshop for my affordable toner. It costs €12,- in store and on Amazon. Considering that toner is probably my favorite part of my skincare routine I am not overly impressed with this Aloe Calming Toner. But to be fair it's going up against my NUXE toner, which is currently my ride or die. It is a lovely product and with The Bodyshop you know it's going to be gentle on your skin.
Moisturize and Exfoliate on a Budget
This was probably the step I was most nervous about. I have tried many (high end) face creams over the years and nothing comes close to my beloved Bobbi Brown Hydrating Face Cream. Because face creams and masks obviously stay on your face for a while (and can therefore do more "damage")  I kind of dreaded testing drugstore cremes and masks. That's why I chose a brand I trust, which is L'oreal. I've been using their Triple Active Face Cream (€7,99) and their Clay Mask (€9,99). And I have to say, I am quite impressed. I like the formula of both products.
The face cream isn't too thick or sticky, it sinks into the skin nicely and is a beautiful base for makeup. It hydrates my skin and doesn't make it feel or look oily. The only thing I don't like about it is the smell (yes, I think we've established that drugstore skincare doesn't smell as nice as high end skincare).
The clay mask is an exfoliating mask, because of the little grains in the product. It's supposed to clean and refine your pores. I completely support the part where this mask makes my skin feel clean. It also doesn't dry out my skin, which is pretty amazing for a clay mask.
Ever since I saw Shay Mitchell use the Biore Strips a couple of years ago I wanted to try them. They are obviously pretty hyped up. But o my gosh, I had no idea how painful they are! The first time I used them my eyes teared up when I removed the pore strip. I dreaded using them again, but after a week or two I wanted to give them another shot. The second time I used a wet cloth to remove the strip after leaving it on for about ten minutes. This time it wasn't painful and I could actually focus on the effect of this product. It definitely cleans your pores. But I highly recommend using these strips carefully and only every two or three weeks. They cost around €7,-.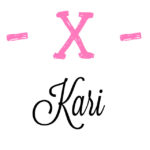 Thank you for reading. This post contains affiliate links. If you want to know more about affiliate linking, please read my disclaimer.