I've been collecting my trash again! For this empties blogpost I have a little bit of everything: face- and body skincare, make-up and hair products. If you want to know my recommendations on what (not) to buy next, then keep on reading!
You may also like Empties part 1.
Treaclemoon: These shower gels are amazing. I love the sweet scents, I think the packaging is very fun and cute and the bottles are huge (and very inexpensive). They also make for great presents. Highly recommend everything I've tried so far from Treaclemoon. Read the full Treaclemoon review here.
Bestel Treaclemoon producten.
Burt's Bees: This Baby Bee shampoo is the only shampoo I've ever used on Aya. Yesterday I bought a bottle of Zarqa baby shampoo, because I heard a lot about the brand and want to try it out. But I'm still extremely happy with her BB shampoo. The facial wipes have 99% natural ingredients and are nice and thick. I've repurchased them twice, but now I am ready to try something new. Read the full Burt's Bees review here.
 Bestel de Baby Bee shampoo en Burt's Bees Face Wipes. 
Nuxe: This toning lotion and cleansing gel are amazing. The Rose Petal collection smells soooo good and I love Nuxe's use of natural ingredients. I'm not a big fan of their face creams and tinted moisturizer, but I highly recommend all the products I've talked about in my review on NUXE.
Bestel de NUXE toning lotion en cleansing gel. 
Benefit: The facial wipes are an effective way to reduce the effect of pores for a couple of days. They are a lot more gentle than the Biore pore masks, but also a lot more expensive. The face primer is nice: it does it's job and it's a great base for your make-up. But I do prefer the dr. Brandt one. Read a full Benefit review here.
Bestel Benefit producten.
Aveda: I've been using this shampoo and conditioner from Aveda for almost a year.  Invati means 'invigorate' in Sanskriet. And yes. Yes! If you struggle with thin, frizzy hair this is the answer. I don't think I ever want to use anything else. Click here to read more about these products and my hair care routine.
Bestel de Aveda Invati Shampoo en Conditioner. 
Talika: I've talked about Talika a thousand times on the blog. Check out my full reviews on the Lipocourcils, the Eye pads and the overnight eye mask if you want to know why I love this brand so much. Highly recommend all of these products.
Bestel Talika producten.
Charlotte Tilbury: This Light Wonder foundation (shade fair 2) has been my ride or die winter foundation. It's perfect. I haven't used it in the past couple of months, because I repurchased it in my winter shade, so I'm saving that one (closed) for autumn and winter. I know I will keep loving this product for a long time and highly recommend it. See me use this product in my Everyday Glam Make-up Routine, my Five Minute Make-up Routine, my Date Night Make-up Routine and my Tired Mama Make-up Routine.
Bestel de Charlotte Tilbury Light Wonder Foundation.
Rituals: I don't think you can go wrong with Rituals. This bodylotion is from their baby line. It's delicious. Bodylotion isn't part of Aya's daily routine, because she doesn't have dry skin. So I finished this bottle by myself. Together with the Burt's Bees baby shampoo it makes for a beautiful baby- gift.
Bestel de Rituals Baby Bodylotion.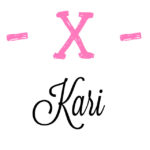 Deze blogpost bevat affiliate links. Wil je hier meer over weten? Lees dan de disclaimer.