I want two things when it comes to my summer makeup: it needs to be lightweight and it needs to glow. I have found some amazing products that will help you create  that perfect summer glow. For me that means my skin looks as natural as possible: it needs to still feel and look like my own skin, but a little bit more tanned, glowing and smooth. If you want to know how you can achieve a healthy summer glow, then keep on reading!
The Sunny Side of Life
Creating a fresh and healthy base
I have a fake tan at the moment, which I apply in the evening. If you want to know what I use and how it works, then read this! Because  tanning products dry out your skin I start my makeup routine with the Origins Energy Boosting Treatment Lotion Mist. This is super hydrating and refreshing and it smells amazing. I use it before I put on my makeup, while I apply my makeup and to freshen up my look during the day. It was also saved my skin during our nine hour flight to Curacao.
To wake up a bit more I then go in with my Clinique Pep Start Eye Cream. This is the perfect base for your eye makeup and under eye concealer and brightens up the skin around your eyes.
To protect my skin form the sun I use my trusted Clarins 50+ Sun Wrinkle Control Cream for the Face, which also moisturizes and prevents sun-induced age spots (I have a ton from growing up in the Caribbean).
Instant Summer Glow
Achieving a flawless, glowing complexion
To create that "glow from within" you want during summer, I have found the perfect product: the Charlotte Tilbury Wonderglow. It is an amazing illuminating primer, that gives you a dewy, glowing look. The soft focus primer is the perfect base for a flawless finish. It is even better than my YSL Blur Primer, I love it!
The past few weeks I've been on the hunt for the perfect tinted moisturizer. This has not been an easy hunt, but it is coming to a close. Next week I will share a review of six high end BB creams, with a definite winner. This Bobbi Brown Tinted Moisterizing Balm is may very well be that winner: it offers a lovely, light weight coverage. It's super hydrating and glowing.
To brighten up my under eye area and create a little bit of definition I then go in with my Bobbi Brown Tinted Eye Brightener. Another light weight, low coverage product that's perfect for this fresh and natural makeup look.
Shaping and Shading
 Sculpting and warming up your face 
To bring some more depth and definition into my face I then use three of my favorite cream products, all from Smashbox. The Smashbox Contour and Bronze sticks and the Smashbox LA Lights Blendable Lop and Cheek Color, in the shade Silverlake Sunset. I apply the contour and bronzer and then spray a little bit of my Origins mist on my foundation brush to blend it all in. The cream blush basically melts into your skin the moment you apply it.
To set my under eyes and tone down the areas I don't want to shine (around the nose, a little bit on my chin and underneath my contour), I use the Charlotte Tilbury Airbrush Flawless Finish. This is my all time favorite powder. It is skin perfecting, light weight and gives you a very natural finish.
If you want you can add some more highlight, but even a highlight junkie like me is super content at this point because of the base we have put underneath.
Wake up Call
Enhancing your brows, lids and lashes
Heavy eye makeup is stunning, but also defeats the purpose of a natural makeup look. By applying just a little bit of cream eyeshadow, your whole look comes together. I've used the Maybelline Color Tattoo, in the shades Barely Beige (700) for my entire lid and browbown and the shade Gold Rush (745) for a little extra shine on the lid. I'm not completely loving these sticks. They swatch beautifully, so I had high hopes when I bought them, but they are a little hard to work with. You need to apply the product on your finger and then work it onto your lids. The color intensity is mwah and the creams crease throughout the day (the 24H claim is BS).
For my lashes I used the Sisley Photo-Mascara Ultra-stretch. This is a really great mascara. It lengthens and thickens your lashes and the formula doesn't dry out or change throughout the months you are using it.
For my brows I just run the Maybelline Brow Precise Fiber Filler, in the shade Dark Blonde, through my brows. If you want to know more about this product, I have a full review here.
Lips that Last
Finding your Summer Lip combo
For my lips I am using one of my favorite drugstore combo's: the Milani Color Statement Lipliner in the shade 03 Nude and the Milani Nude Cream lipstick (26). A stunning and super affordable nude combo. If you want to know more about this and other nude lip drugstore favorites, click here! I finished the look by spraying some more Origins mist on my face and voila, the finished look. Hope you like it!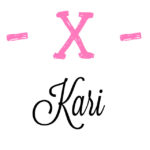 This post contains affiliate links. Mainly to Dutch webshop, some to Amazon If you want to know more about affiliate linking, please read my disclaimer!