I decided I wanted a tinted moisturizer for the summer time. Something easy and light to wear on a day to day basis, to even out my skin tone and make me look healthy, fresh faced and glowing. I thought it would be easy to find a product that met these requirements. But turns out, it's quite hard to find a great tinted moisturizer! I've tried and reviewed six tinted moisturizers, from six high end brands: Laura Mercier, Charlotte Tilbury, NUXE, Bobbi Brown, Sisley and Lancome. I tried every tinted moisturizer for three days in a row, without changing anything else in my skincare or makeup routine. If you want to know which one won, then keep on reading!
Laura Mercier – Tinted Moisturizer SPF 20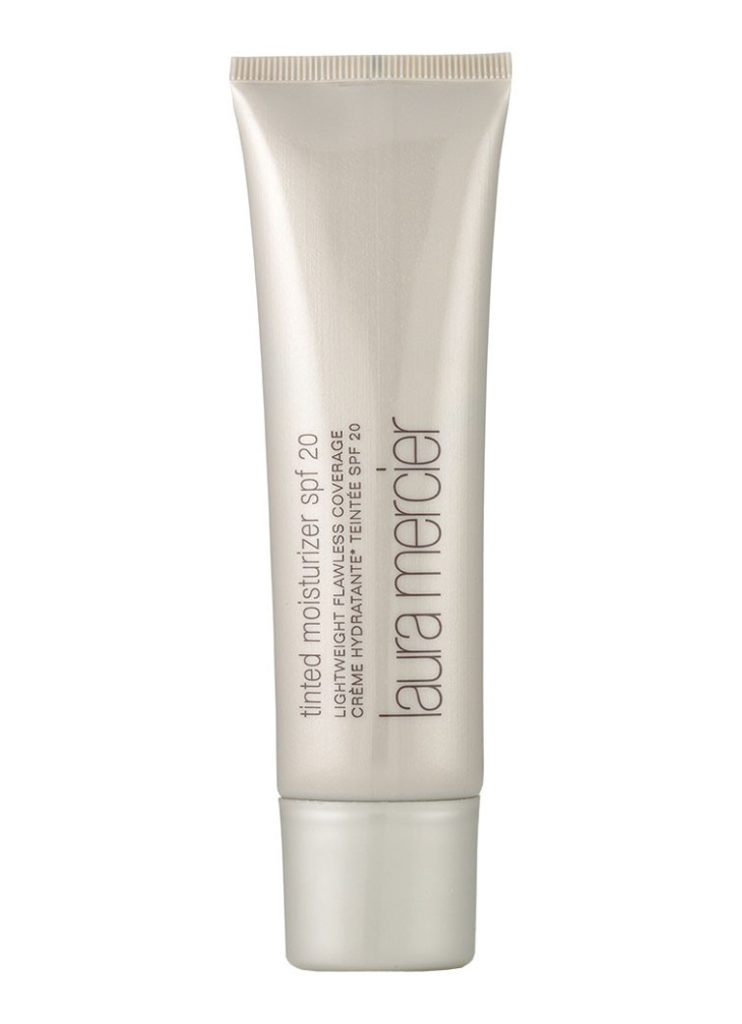 This Laura Mercier BB cream was the first tinted moisturizer I tried. It was a bit of a search until we settled on the lightest shade "Porcelain". I think that says a lot about the shade range of tinted moisturizers: even in summer, with a (fake) tan I am freaking white in BB cream land. Why is that? This is not a "bad" product. Many people love it. But for me it was mwah. Little powder elements settled on top of my skin, making it look more like foundation than a tinted moisturizer. I used it in combination with the Radiance Primer and I just wasn't impressed. It retails for €48,- at the Bijenkorf (50ML).
Charlotte Tilbury – Healthy Glow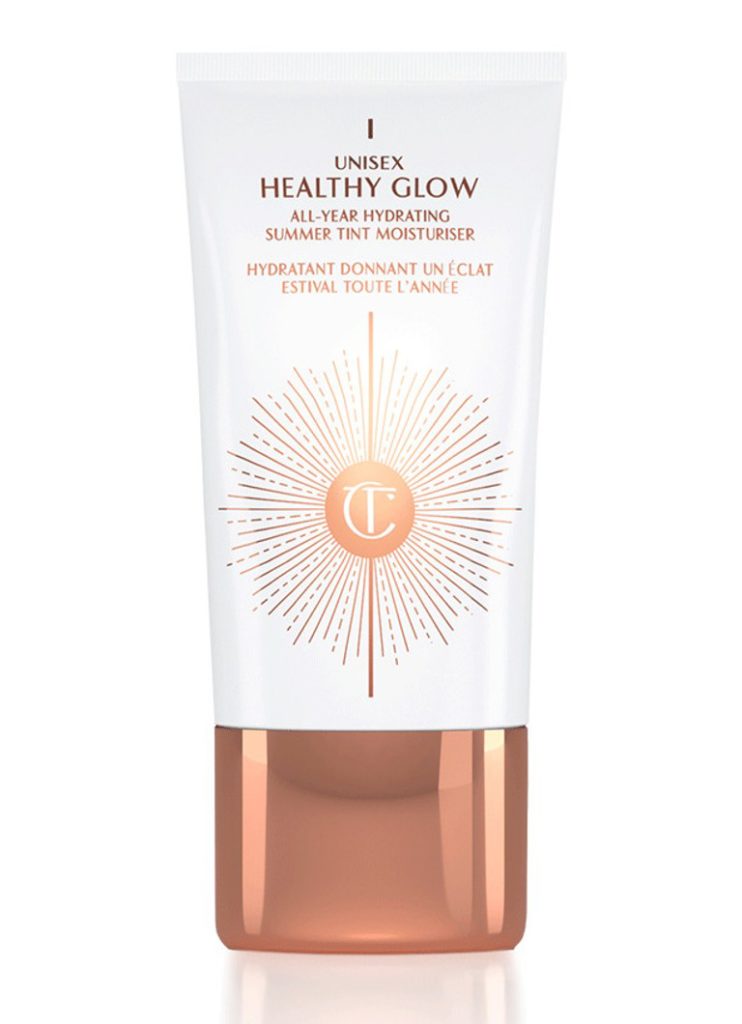 I am so disappointed! The formula of this Charlotte Tilbury tinted moisturizer is amazing. It feels and looks like you are wearing nothing at all. It doesn't crease during the day. It's not drying or oily. It doesn't become powdery. It's literally perfect. BUT. The shade is off. Their claim, that it "morphs to your skin tone" just isn't true. It was too orange on my skin. It wasn't oxidizing: it was just instant orange on my skin. I'm half hoping my sample was off or overdate. But it's such a shame, because I love Charlotte Tilbury. The Light Wonder foundation is my favorite winter foundation and the Wonderglow primer is perfection. But this product was very disappointing. More so because every other aspect of the formula is so amazing. If you have a deeper skin tone than I do, I would still highly recommend it. It retails for €40,- at the Bijenkorf (50 ML).
NUXE – Teint Eclat Prodigieux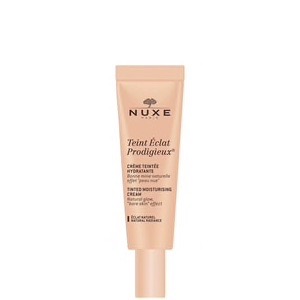 It is so hard to find tinted moisturizers for fair skin. Even the fairest NUXE shade "Natural Radiance" was a bit too dark. But it was also a miss in other areas. I love the Rose Petal products from NUXE, but I don't like the face creams. They are too dry. This tinted moisturizer had the same problem. It wasn't easy to blend into my skin and became powdery the minute I applied it. It retails for €23,- at Ici Paris (30 ML).
Bobbi Brown – Tinted Moisturizing Balm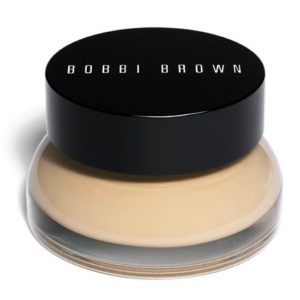 If you've been reading my beauty blogs for a while you know I am obsessed with my Bobbi Brown Hydrating Face Cream. Nothing compares to this cream. It's my holy grail. So of course I needed to try the tinted moisturizing balm. I picked up the shades "Light" and"Extra Light". It smells so good! The consistency is quite thick and clay-ish, but it blends in really quick and well. Contrary to the feel of the cream it is extremely light coverage. It didn't cover my redness. It is a beautiful finish though: you literally look like you are wearing nothing on your skin. But I had to go in with more concealer and powder than I prefer to get the coverage I want. I've used this tinted moisturizer in my recent Summer Glow Makeup Routine. I love the formula, the smell and the finish, but I would recommend it to people who barely need or want any coverage. It retails for €61,- at Douglas (30 ML).
Sisley – Soin Teint Photo-Hydratant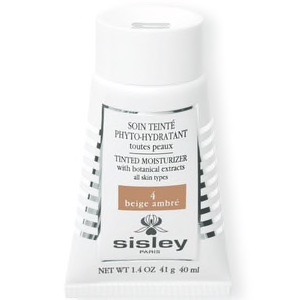 It's Sisley, so you know two things: dess essenspive (You need to hear that in Kathleen Lights' voice) and probably amazing. I wasn't going to take home a sample of this Sisley tinted moisturizer, because I was afraid I would love it and end up living in a shoe box, but it smelled so good! I picked up the shade "Beige" (nr.1). It was a bit too orange for me, which I guess doesn't have to be a bad thing. If you fake tan your body and don't want to put tanning products on your face, a bronzy tinted moisturizer is just the thing you need. But I like my base products to match and warm them up myself if and when I want. This tinted moisturizer looks super natural, it doesn't look like you are wearing anything (very low coverage). It does stay tacky, even after you apply powder. I really don't like that tacky feel, so, I'm quite relieved to say that I didn't go for this tinted moisturizer. It retails for €86,- at the Bijenkorf (40 ML).
Lancome – Hydra Zen BB Cream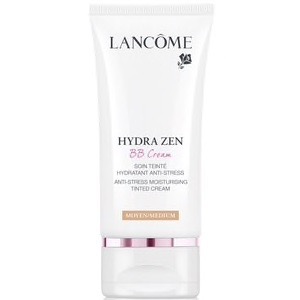 I wasn't going to pick up this Lancome BB Cream (I came into the store asking for Clarins and Clinique). But the lady that helped me insisted, so okay, sure. I tried the shade "Light". The consistency is even more clay-ish, than the Bobbi Brown tinted moisturizer. I thought it was going to be really drying and hard to blend in. But it was actually a dream to use! It blends in very smoothly and covers up redness and minor imperfections. I could even build up the coverage underneath my eyes and around my nose. This tinted moisturizer looks like skin (no powdery or unnatural finish) and feels super lightweight on the skin. At the end of a long day in the city my makeup look exactly the same (without touch ups) as it did when I left the house. This is definitely the winner for me. It retails for €40,- at the Bijenkorf (50 ML).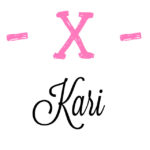 This blogpost contains affiliate links to all the products I have mentioned. The links go to primarily Dutch webshops (Bijenkorf, Ici Paris and Douglas). If you don't live in the Netherlands please consider there may be extra shipping costs if you buy through these websites. If you want to know more about affiliate linking, please refer to my disclaimer.