I tend to wear natural makeup looks. I mean, I wear a lot of makeup, don't get me wrong. But on a day to day basis I use natural, pink, nude or blush toned colors. Recently I've enjoyed experiencing with bolder colors though. And I've been wanting to do a smokey eye every since we got back from Curacao, where I stocked up on false lashes. Today is the day I do a more dramatic makeup look on the blog. An easy to achieve smokey eye makeup look, for beginners. I am using a smokey eye brush set from Mont Bleu, which will make this step-by-step eye look even easier to reproduce. And there is a 20% discount code at the end, so keep on reading!
Smokey Eye Brush Set
Before I jump into the steps I will quickly talk you through the brushes from Mont Bleu. The Smokey Eye Brush Set comes with four brushes. A spooly brush to comb through your brows and lashes, an applicator to apply your basecolour, a blending brush to smooth out the edges and an eye liner brush to pull the look together. These brushes will help you create a smokey eye in no-time.
6 Tips to Create a Smokey Eye
You are working with dark colors, so do your eyes first and your foundation after!
To create that "winged look" use tape, to set out the perimeters of the shadow.
Use an applicator – like the one in the Smokey Eye Brush Set from Mont Bleu – instead of a fluffy brush to apply the dark colors. That way there is less fall out.
Blend! And then blend some more. Keep going back in to smooth out the edges and make sure there are no harsh lines.
When you are done with your eyeshadow and you have done your foundation and concealer, set your under eyes with translucent powder. That way, if you need to go back in with shadow, any fall out will be "caught" by the powder, which you can easily brush away.
Learn more about Mont Bleu and read my affordable nail care routine!
Step by Step Smokey Eye
Prime your eyes with a bit of concealer and some powder on top. This blank canvas will help blend the shadows and make the eyeshadow last longer.
Apply a dark shadow on the lid of your eye, with the applicator. I chose a dark purple, but you can also use black, brown, burgundy, dark blue of dark green: whatever you like!
Start blending out the edges, with the blender brush. Keep going back in with the dark shade, to intensify and then blend again, to make sure there are no harsh lines.
Do your brows, foundation and concealer.
Smoke out your under eyes, by applying the dark shade to your lower lash line and blending it out.
Apply some highlighter to your brow bone and the inner corner of your eyes.
Apply your false lashes (optional step!) and apply mascara to "melt" your falsies with your real lashes. If you are not using falsies, just apply a couple of coats of mascara.
Use the eyeliner brush to line your top lash line. This will pull your look together and will hide the band of your false lashes. You can obviously do a flick or a wing if that's your thing.
Do the rest of your makeup: contour, blush, highlighter and lipstick. I would advice a nude lip if you are doing an intense eye look, but if you want to go bold, you do you.
Set your face with some setting spray and voila! You are ready for a night out, an event, a birthday party or just to run errands and be fabulous.
Use code BLOG for 20% off from Mont Bleu. They also sell on Amazon!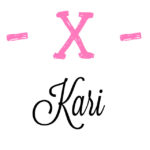 This blogpost is in collaboration with Mont Bleu. If you would like to know more, please refer to my disclaimer!