I am completely in love with my Ted Baker bag. I talked about it in my recent lookbook, in which I showed you how I style this bag. Today it's time to show you what's inside. If you want to know what my day to day (mom life) essentials are, then keep on reading. There is also a 20% discount code at the end of this post!
What's in my (Mom) Bag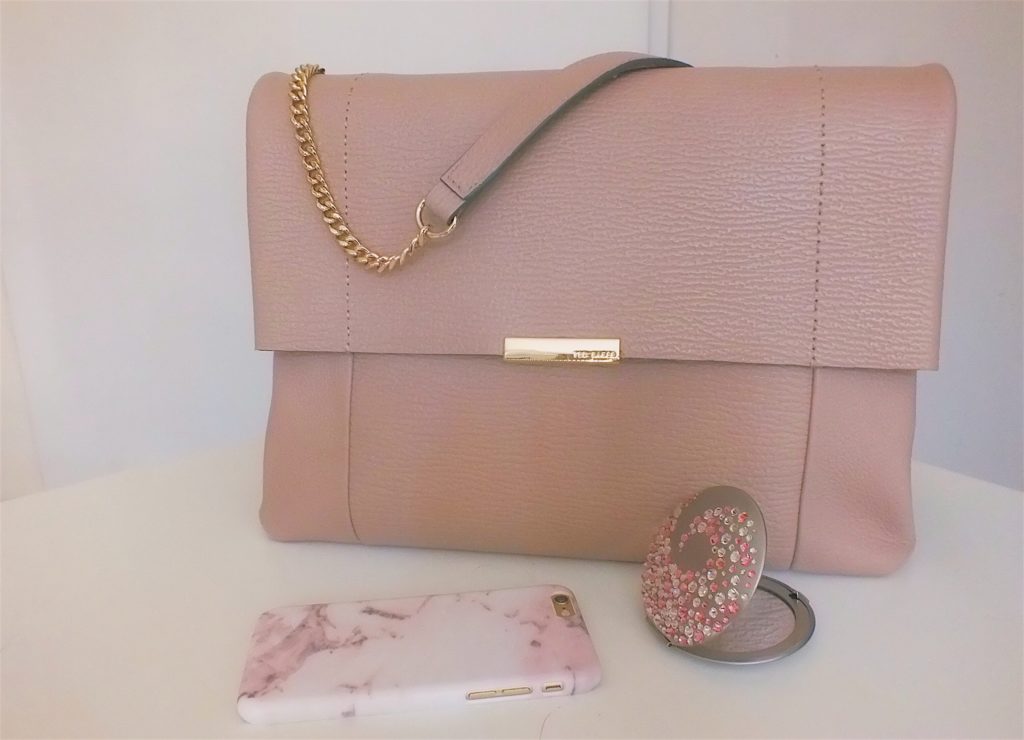 If you've been following me for a while you know I love everything pink, gold and sparkly. So, not a big surprise my everyday bag is all of these things. And I love putting items in my bag that spark the same joy within me. I like things that are both convenient and pretty. That's why I love my CaseApp phone case and my Mont Bleu mirror. These two items are always in my bag. The little compact mirror is decorated with the prettiest Swarovsky crystals. You know those make me happy! I use it to check on my makeup and reapply my lipstick throughout the day.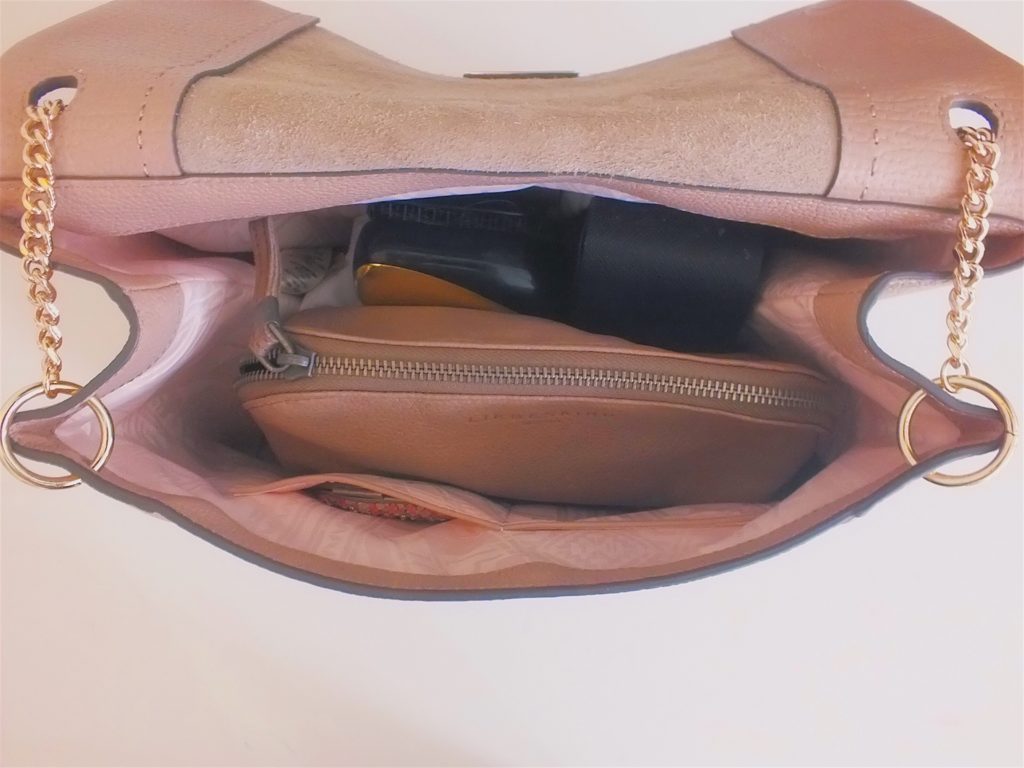 I like my bag to be organized, so I can find everything easily. Apart from my phone and mirror, I alway bring a little toiletry bag filled with beauty essentials. All my toiletry bags are from Liebeskind: amazing quality. This one contains a nude lipstick (YSL 44), a chapstick (Clinique), a glass nail file (Mont Bleu), a mini hand sanitizer and hand cream, blister plasters and a mini perfume and mascara. I also tend to bring my Tangle Teaser, if I'm in for a long day. There is always a little power bank in my purse, because my phone runs out of batteries way too quickly [aka I take too many pictures of my daughter].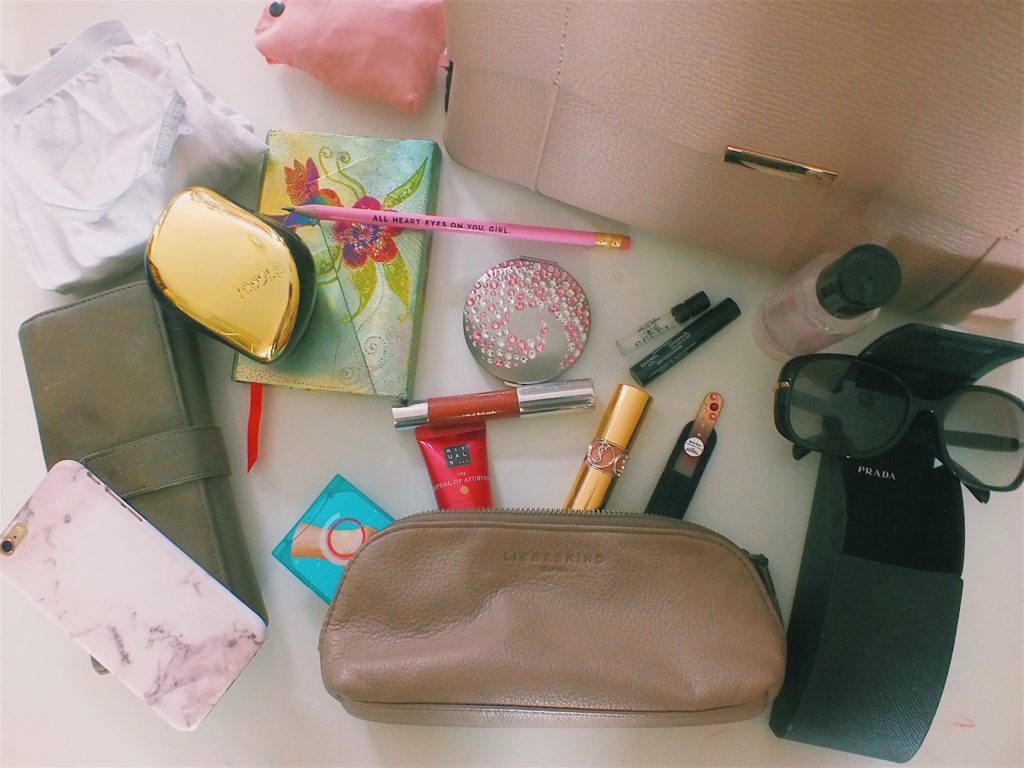 I never leave the house without a pair of sunglasses. My Prada sunnies are definitely my favorite ones. My wallet is also from Liebeskind. It's way too big, because most of my cards are in my Stocard App, but I haven't found a good replacement yet. I also like to bring a little notebook, for grocery lists and blog ideas. I always carry a little, rolled up recyclable bag (pink of course) for when we hit the shops.
And – bad habit alert – there is usually a bottle of gum in my purse as well. Another thing that's always in my bag and that I force myself to use everyday is a little purse for my receipts – because I have my own business I need to keep track of my purchases.
Last, but not least, even though Aya has been potty trained for over four months now, I still bring an extra set of underwear and pants for her, just in case!
This blogpost is in collaboration with Mont Bleu. They sell the most beautiful beauty essentials and accessories, like the crystal mirror featured in this post . You may have seen my posts on their nail files, hair brushes and makeup brushes. Use code BLOG to get 20% off on your purchase through their webshop. They also sell on Amazon!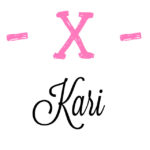 This post contains affiliate links to products I love and mentioned. Please refer to my disclaimer to learn more!