I got my wife a beautiful new wood watch from JORD, to celebrate the beginning of autumn. The Cora watch, in zebrawood and rosé, is the perfect accessory for this season. I love giving her watches. First of all, because she doesn't wear a lot of other jewelry. And second, because a watch is such a beautiful reminder of the time you have spent together and a symbolic promise to make that time last even longer. If you want to know more about the watch I got her and see how we styled it, then keep on reading. We did a family photoshoot and there is a $100 giveaway at the end of this post, so you don't want to miss this one!
The Cora Wood Watch
I immediately fell in love with the Cora Wood Watch in Zebrawood and Rosé when I first saw it on the JORD website. It is so sophisticated, with the pink and gold and the Swarovski markers. I love the contrast with the wood and yet the band is subtle enough for a women's wrist. Another one of the cool features is the back of the clock: you can actually see the mechanics of the clock, which is such a fascinating detail!
JORD – which you actually pronounce at JOOAD – has a beautiful collection of wooden watches for men and women. If you are looking for a unique, high quality gift for your loved ones, or want to invest in a beautiful timepiece for yourself, then JORD is the perfect place to look. The watches are stunning and sustainable and the packaging is a gift in itself.
My wife is wearing the Cora watch. Want to know which watch I am wearing?
 Read my previous post on JORD.
Giveaway + $25 discount code!
Do you want to win a $100 gift code for the JORD website? All you have to do is fill out this form! One lucky person will win, but everyone who enters will receive a consolation code worth $25 once the contest ends! The giveaway will close October 22, 2017 at 11:59pm. Both the $100 and the $25 codes will expire on November 30, 2017.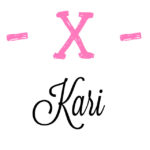 This blogpost is in collaboration with JORD. Please refer to my disclaimer for more information!