Time to go through my trash again! I've got four makeup empties and four skincare empties, I've used up and am reviewing today. If you would like to know which products I recommend or will be repurchasing, then keep on reading!
Makeup Empties
First up are two Bobbi Brown products, I've been using for quite a while. The Tinted Eye Brightener definitely went out of date, considering it has an expiration date of six months. And in the end it did get patchy, but it did last me a good year. It's a lovely product: not a concealer, but it does cover some darkness underneath your eyes and makes you look a little less tired. It's the perfect product if you are going for that no makeup look. I've talked about the Skin Smoothing Pore Perfecter quite a bit on the blog. It is such a lovely base for your makeup. It smooths out your skin and promises to minimize pores over time. I loved using this underneath my makeup, but also to give my skin a bit of a filter on makeup free days. I recommend both of these products and would probably repurchase.
I've used up two of these Clinique High Impact mascaras. I didn't finish them, because with mascara I strictly follow the six month expiration rule, because otherwise my eyes get irritated. I will not repurchase this mascara again (I bought two at once). Don't get me wrong, it is very good. But because I never finish up my mascaras in six months I started using drugstore mascaras and to be honest: they are just as good and some are even better than the high end ones I have used so far. So, recommend: yes, repurchase: no.
This NYX setting spray (the dewy version) was recommended by Influenster, so basically by a ton of beautylovers and beauty bloggers. I followed their recommendation blindly and it is a very good product: it melts all of your makeup together, it makes sure everything stays in place for a good few hours, it gives your makeup look a flawless and dewy finish and it is super cheap. But I can't get over the alcohol smell. I'm not an expert on makeup and skincare ingredients (yet!), but I don't trust this product 100%. So, I will not recommend it.
Skincare Empties
I got this Rituals eye makeup remover for my drugstore skincare routine. I don't think you can go wrong Rituals: it's gentle, but gets the job done and it is very affordable. But I will not be repurchasing this particular product, just because there are better eye makeup removers out there and I did not like the bottle (I prefer a pump).
The second eye makeup remover I used up is from Origins. This one does have a pump (well, I paid €4,- extra for the pump), but I do not recommend it. It stings my eyes: it's not gentle at all. If you are looking for a gentle and effective eye makeup remover I suggest you get this one from Clinique.
The Neutrogena Fresh Foaming Cleanser is another one of my drugstore finds. I've enjoyed it for a good couple of months. It didn't dry out my skin, didn't break me out, cleaned my skin very well and worked very nicely together with my Clarisonic. Only thing I'm not keen on is the smell (smells a bit cheap, which it is). But highly recommend and would definitely repurchase.
This No Puffery Eye Cream from Origins is another miss for me. I liked it at first, but then I started using the Clinique Pep Start and it was just way better. This Origins one has more of a gel consistency which makes it less effective as a base for makeup and it takes forever to sink into the skin. I didn't really see the results I expected, so don't recommend and won't be repurchasing.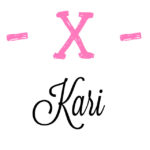 This blogpost contains affiliate links to primarily Dutch websites. Feel free to use them, but please consider there may be shipping fees if you live outside of the the Netherlands. If you'd like to know more about affiliate linking, please refer to my disclaimer!