Time for a new empties blogpost! There is something so satisfying about using up products. Partly because it means you get to buy something new. Whether it's a replacement or a repurchase, it's always nice to splurge on skincare and makeup products and take care of yourself. If you want to know what (not) to get next, then keep on reading. We are about to go through my beauty trash again!
Makeup Empties
The Naked Skin Concealers from Urban Decay are definitely one of those "YouTube made me buy it" – products. Before the Tarte Shape Tape Concealer, these were the ones every one raved about. I will not be repurchasing these Naked Skin concealers. Because they get cakey. If you like a full coverage look (which I understand a beauty youTuber prefers), it may work. I also liked using them without foundation, for a no makeup makeup look. But for everyday use it's just not a pretty concealer. Urban Decay is however a cruelty free brand!
This Cushion Foundation from L'oreal is perfection. It is super affordable and the formula is incredible: very natural, yet buildable. It feels and looks like your own skin but better. I used this in Curacao (32 degrees) and in the Netherlands (a lot colder!) and it just sinks into your skin beautifully. I absolutely love this product, but I do have to mention L'oreal tests on animals, so I won't be repurchasing it.
This is unfortunately a very disappointing L'oreal product. The L'oreal Paris True Match Concealer Stick is not a match at all. It doesn't blend in with your foundation, it doesn't look natural and it's just useless to be honest. I do not recommend this.
My trusted Mac Prep & Prime Fix +. I talked about this is my first Empties blogpost, so if you want to know why I love it, just head over there. I recommend this product. But, I should to point out MAC is part of Estee Lauder, which means this brand is not cruelty free. So even though I wil continue to use up everything I currently own by this brand, I will not repurchase their products.
Skincare Empties
I talked about these Aveeno Cleansing Pads in my Drugstore Skincare Routine. I absolutely love them! The pads are huge and so easy to use: they remove your makeup in a second. Don't use them for your eye makeup though: that will sting like crazy. I loved using this product. Unfortunately Aveeno, as part of Johnson & Johnson also tests on animals.
I heard about this product through my dear blogger friend Daisy Yellow Pepper. It's pure rosewater. I used it as a toner and as a refreshing base before I put on my makeup. I love it: it's such a lovely, affordable face mist. I can highly recommend it.
My favorite face cream of all time: The Hydrating Face Cream from Bobbi Brown. If you've read my "Behind the Ingredient List" posts from last week, you will know I am saying this with a heavy heart. But I have started looking for another face cream. It's not going to be an easy find, because this product is perfection.
The Triple Active Face Cream from L'oreal is a nice drugstore face cream. I used it for a bit in my drugstore skincare routine, but handed it over to my wife, because it wasn't as good as my Bobbi Brown one. She loved it: she says it's very hydrating and sinks into the skin nicely. But, I did not repurchase it (I bought my wife another face cream, from Neo Bio), because L'oreal is not cruelty free and we are trying to get those out of our makeup and skincare drawers.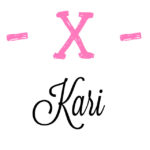 This post contain affiliate links to the products I enjoyed using. If you want to know more about affiliate linking, please read my disclaimer! You can decide for yourself whether or not you are bothered by the animal testing, I am not judging. I have been using and loving brands that test on animals and use animal ingredients for years without knowing. And I am not going to make a drastic change by throwing out 85% of my cosmetics. I will however use up and phase out brands that are not considered cruelty free, over the next couple of months. I will do a "clear out" blogpost on this topic soon!