Reducing plastic waste is an important part of living a environmentally conscious life. Every little bit helps if you are trying to minimize your ecological footprint: reusable water bottles instead of spa bottles, sustainable, wooden toys instead of plastic toys, sandwich boxes instead of plastic bags and also biodegradable toothbrushes instead of plastic ones! We have been using the Natboo brushes and here is what I think so far!
About Natboo's Biodegradable Toothbrushes
The handle of the Natboo brush is made of mao bamboo, and is fully compostable. The bristles are BPA-free nylon, and  infused with activated bamboo charcoal- whitening and anti-bacterial. The toothbrushes are also vegan, meaning no animal bristles or animal testing. Natboo wishes to reduce plastic waste and help reduce the chance of plastic toothbrushes going into our oceans and beaches. When you are done with the Natboo brush you simply pull out the bristles and throw the handle in your compost bin. Natboo also has Zero-Waste packaging. They package the toothbrushes in a recycled paper box, and ship them in a 100% recycled paper envelope, secured with paper tape. All materials are fully recyclable and pulpable. Learn more about their mission on natboobrush.com.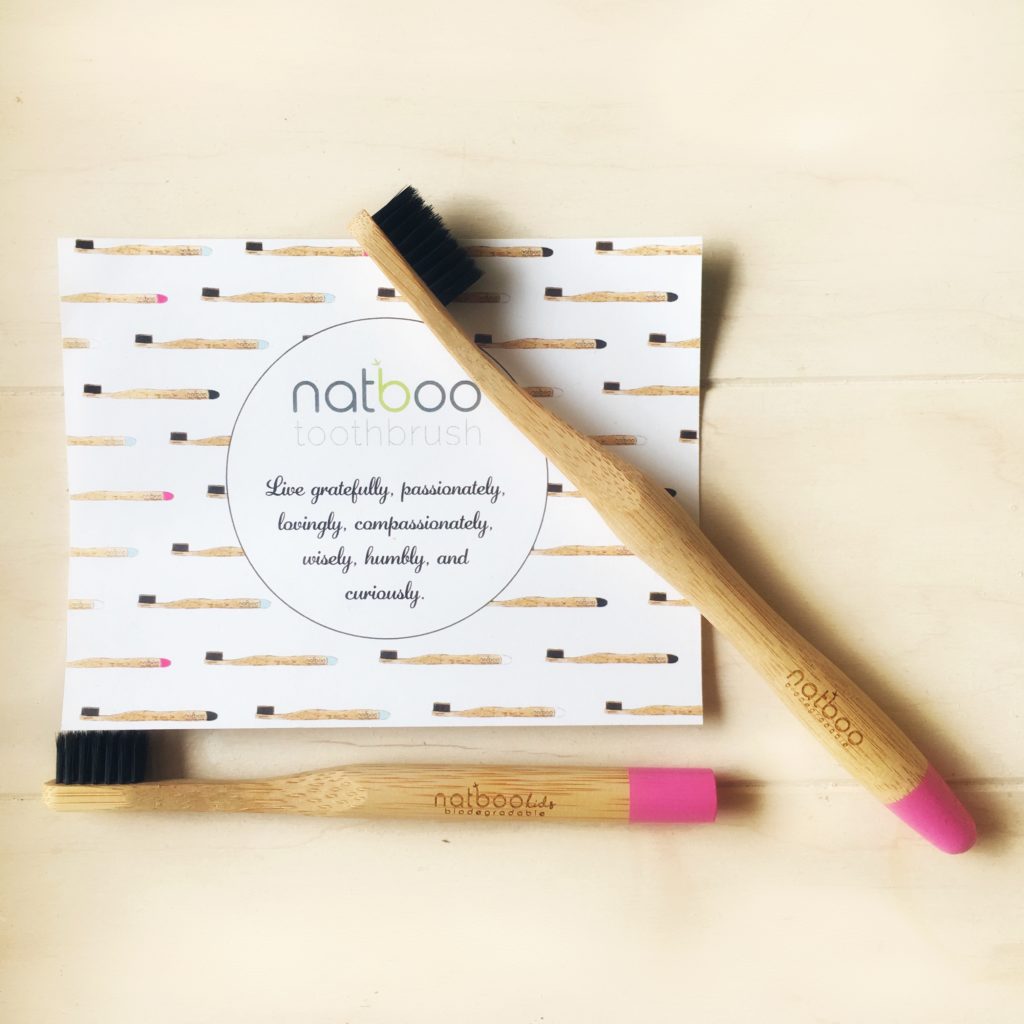 Natboo has toothbrushes for adults and for kids, in a lovely range of colors. Of course I picked pink!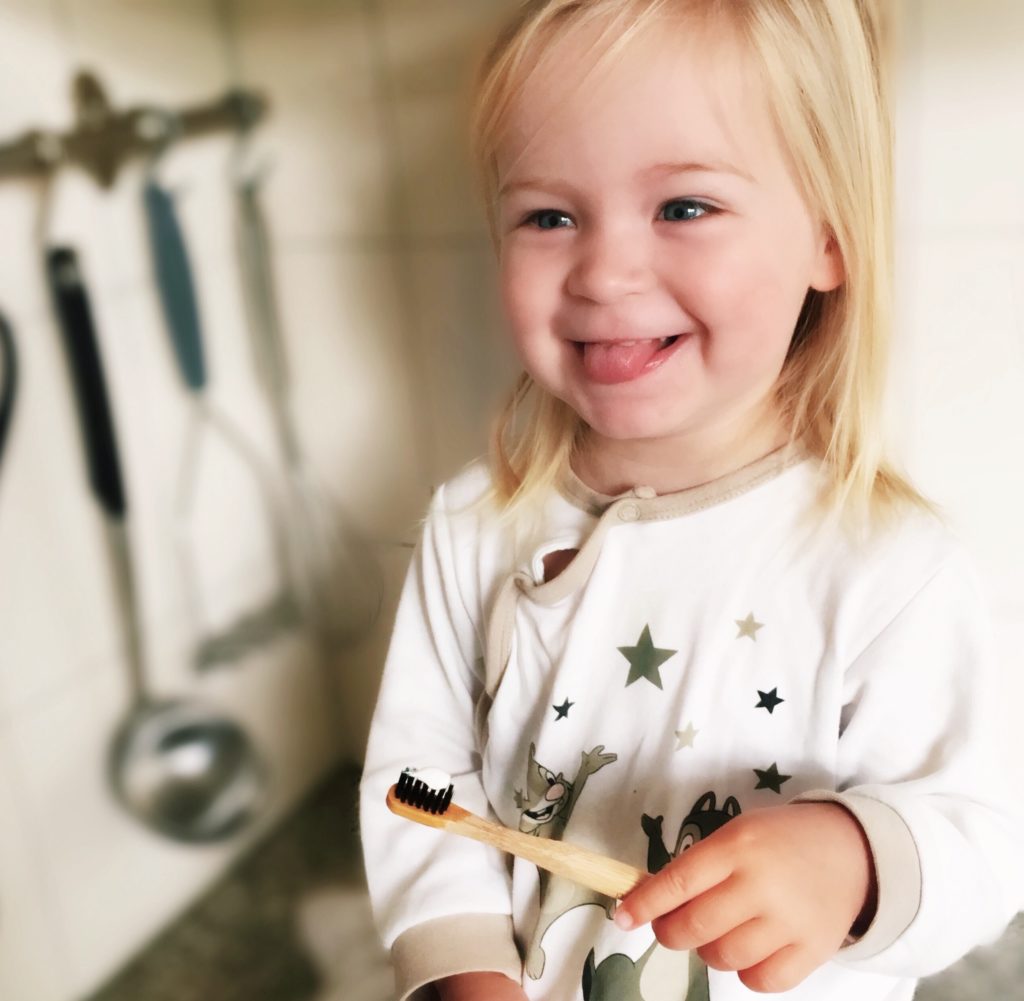 As you probably know by now we do our best to live eco friendly. This means minimizing our ecological footprint, respecting animals, making conscious decisions when it comes to traveling, buying and recycling. We are far from perfect, trust me. We still have a long way to go. But I do truly believe every step towards green living is a step towards living a healthy, happy life. That is why I love companies like Natboo. They strive not only to make great products that people will love, but also products that don't harm the environment. Win-win!
The toothbrushes are lovely to use. The bristles are quite soft, which I love and I obviously prefer for Isaya as well. My teeth feel clean after brushing my teeth, so I am glad to say I can highly recommend these Natboo brushes! Natboo currently ships to the USA, Canada, Australia, Netherlands and Mexico. Check out their shop for toothbrushes, tooth powder and more!
Live gratefully, passionately, lovingly, compassionately, wisely, humbly and curiously.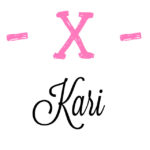 This blogpost is in collaboration with Natboo. Please refer to my disclaimer if you would like to know more!