I love hummus. And so does Aya, so, it's always in our fridge. And if you are thinking about eating vegan more often, I would highly recommend you get yourself some hummus too. It's such a great sandwich filling if you are cutting out meat (or dairy). Super tasty, healthy and divers. Because you can do a thousand things with hummus. I'll start off with five of my favorite ways to enjoy hummus, at home or at work. So, if you are looking for a bit of plant based lunch inspo, then keep on reading!
Monday – Hummus and Falafel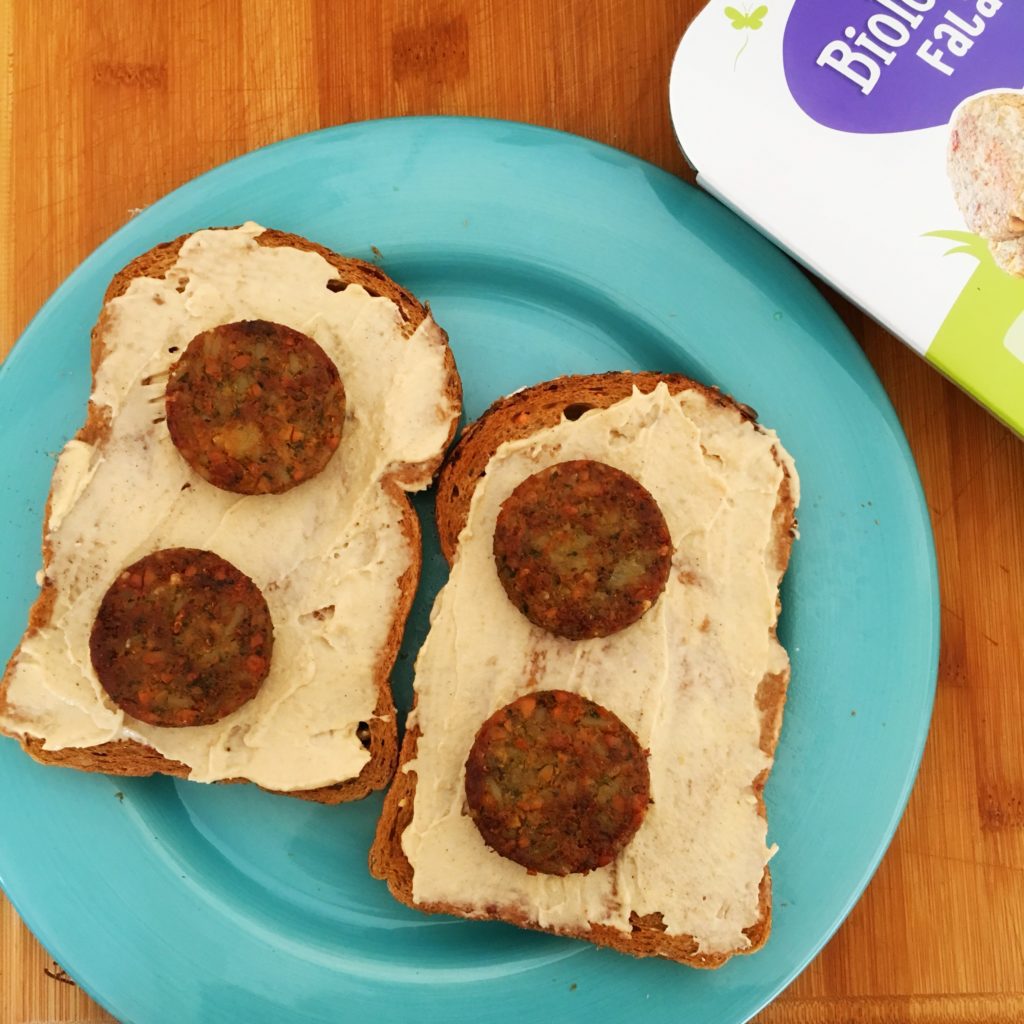 Both hummus and falafel are made with chickpeas, so obviously this is a good match. Add some lettuce, tomatoes and cucumber if you like! Super easy, fast and healthy. If you are looking for a delicious salad recipe with chickpeas, read this!
Tuesday – Hummus and Spring Onions or Scallions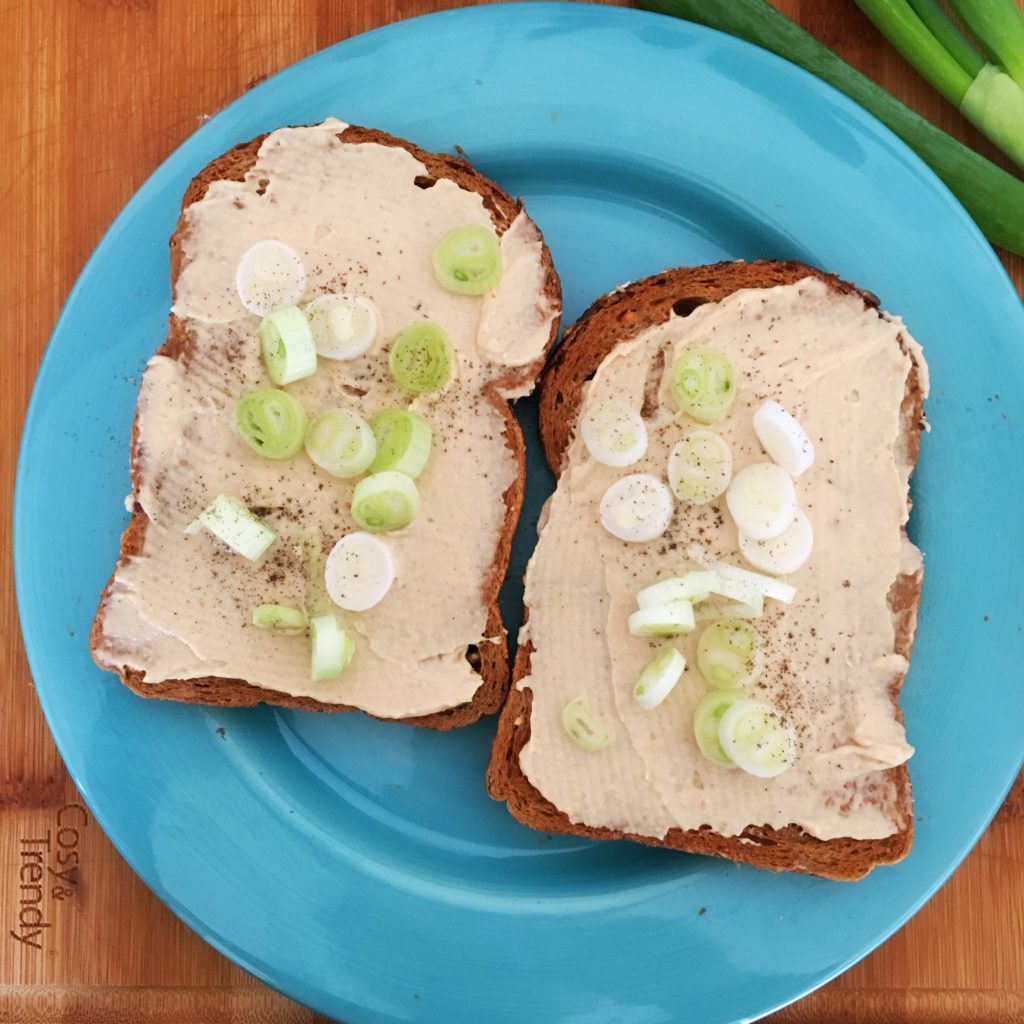 Spring onions and scallions are so tasty and fresh! I love them! Super easy to add to any sandwich for that little bit of something extra. They go super well with hummus and a little bit of pepper. And they smell so good too!
Wednesday – Hummus and Grilled Veggies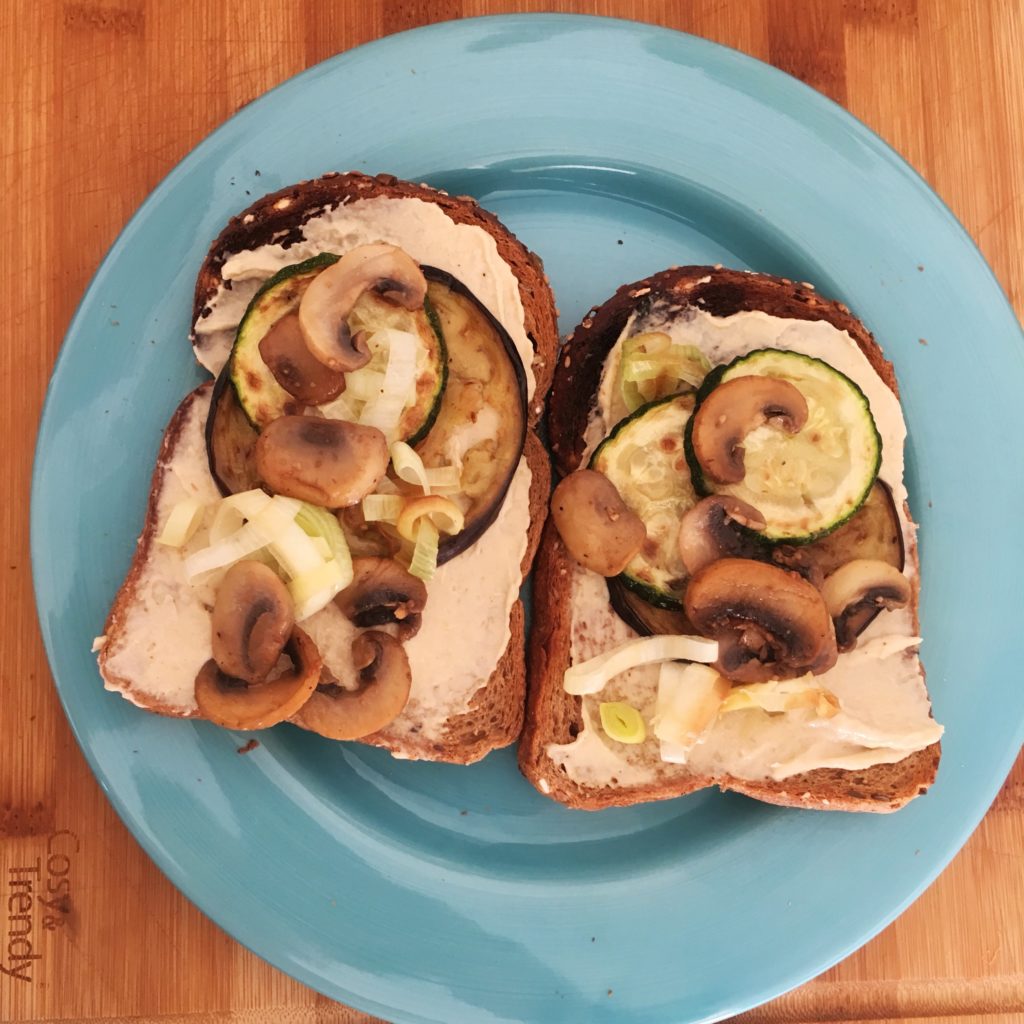 To be honest, whenever I say grilled, I mean fried. I fry my veggies in olive oil. But that's something you can definitely afford to do if you eat plant based! If you eat a lot of meat, cheese and other rich in fat foods or are trying to lose some weight, feel free to grill them. I love hummus with eggplant, mushrooms, leek and zucchini. If we eat veggies for dinner I just save some for the next day to put on my sandwich.
Thursday – Hummus and White Beans in Tomato Sause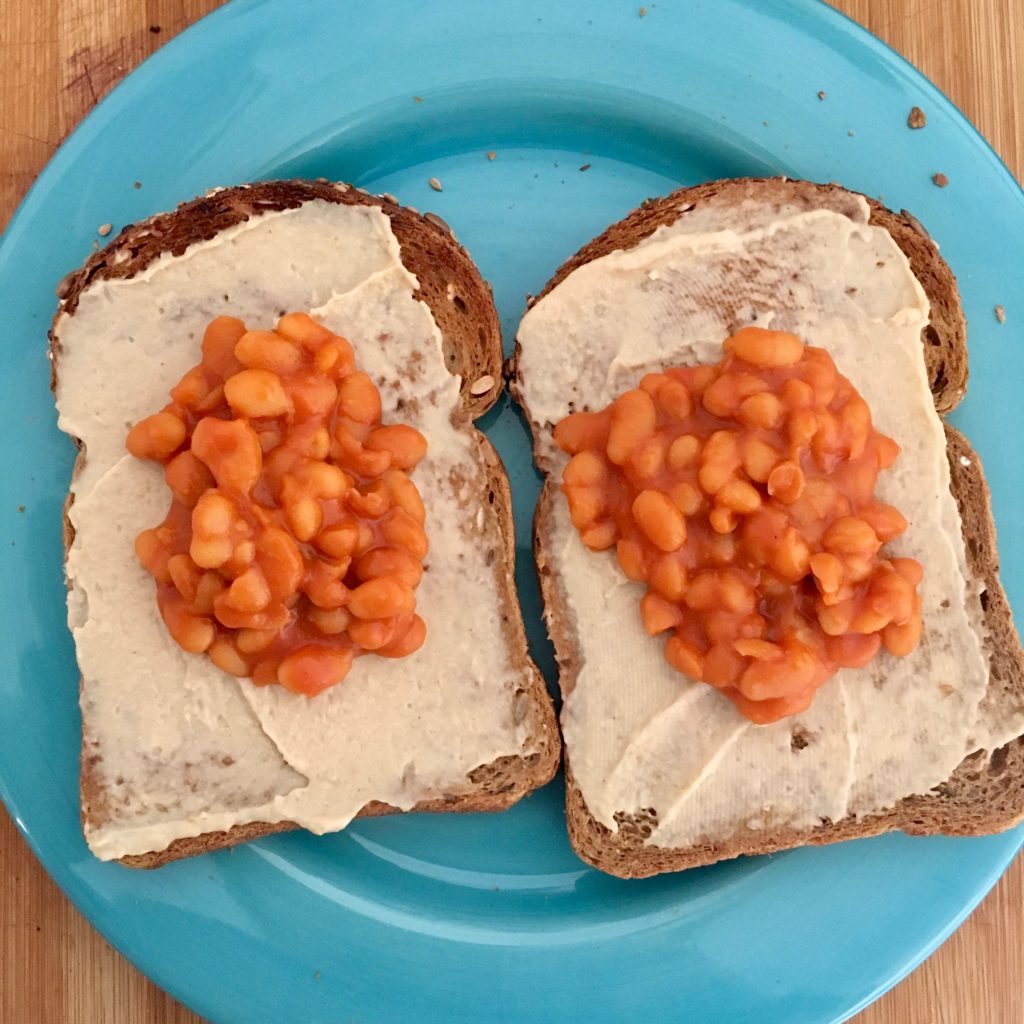 I've shared this one before, in my seven vegan lunch ideas, but because it's one of my favorite combinations I couldn't leave it out! White beans in tomato saus! Sooo good. And a great match with hummus. You need your beans if you want to eat plant based. And this is such a tasty way to do it. I like to bake them in olive oil, so the tomato saus tastes even better. But you can also just heat it up, or eat them cold.
Friday – Hummus and Rucola and Sun Dried Tomatoes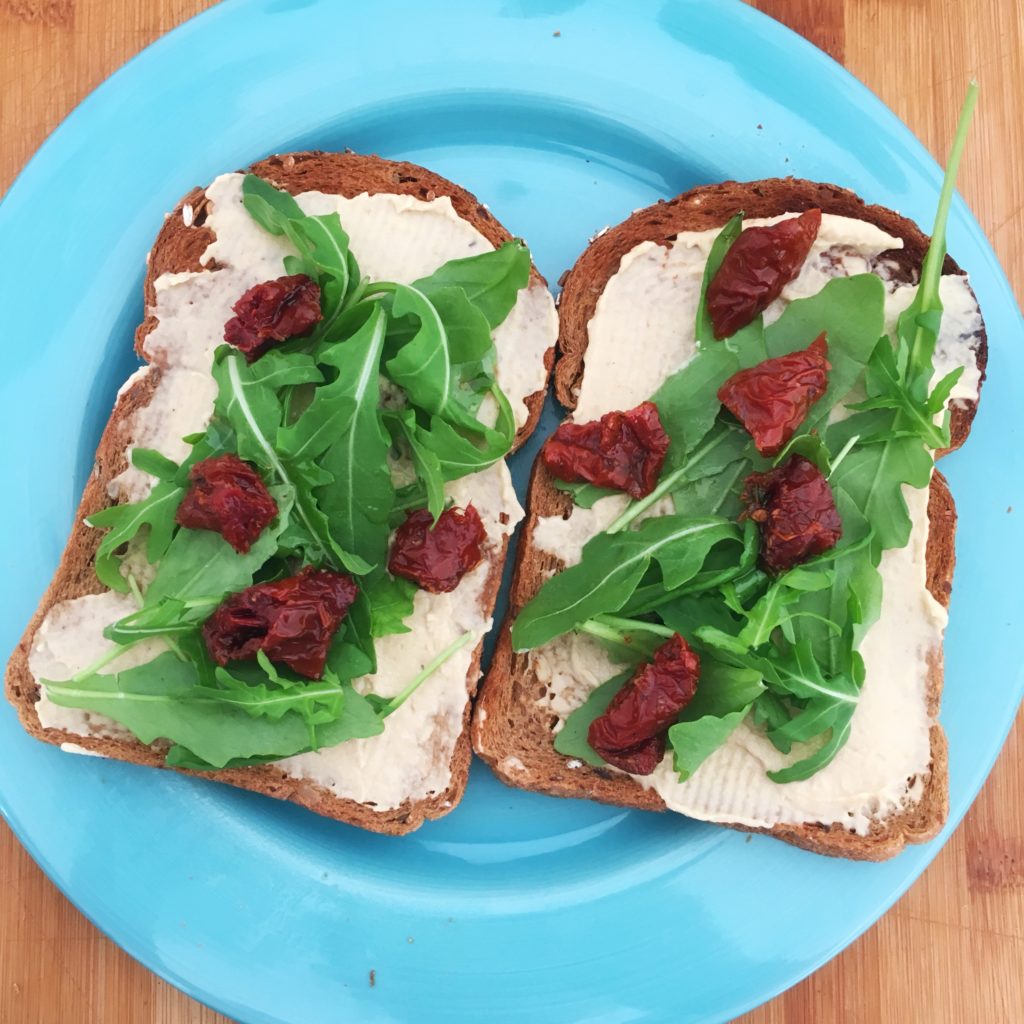 You can definitely do normal tomatoes, if you prefer, but I think sun dried tomatoes bring that little bit of extra. Just like rucola is just tastier than regular lettuce. You can also add pine nuts – so good! – but we were out. I also like to add olives sometimes. And the spring onions go really well with this combo as well!
Enjoy!