Ah! The Dr. Brandt Pores No More: the primer of all primers. The product that creates "the perfect canvas for your makeup". It refines pores, covers up imperfections, blurs fine lines, reduces shine, absorbs excess oil and acts as a shield to prevent your makeup from clogging your pores. This magical, mattifying primer from Dr. Brandt is supposed to give you "flawless, photo-ready skin" and is suitable for all skin types. Is it really that perfect? 
Yes, it is
The Dr. Brandt Pores No More primer is that amazing. It makes your skin feel soft and look smooth. When I use it on my bare skin, after I have moisturized, it immediately makes me look healthier. It blurs my pores and imperfections. This primer evens out my skin tone: it reduces the contrast of my sunspots, takes care of a great deal of redness and just gives me an overall "fresh faced" look. You can definitely wear this primer on a makeup free day, because it has that "your skin but better" quality.
What it feels like
Personally I don't really like the feel of a lot of primers. I love my YSL blur primer, but it feels a bit greasy. The Benefit Professional is a bit too silicon-y for my taste. And then there are a bunch of primer that feel fine, but just don't really do much. The Dr. Brandt Pores No More not only does a lot, it also has quite a nice feel. It's a bit velvety. It doesn't make your skin feel dry, or oily, but soft and hydrated. It is definitely creamy, but sinks into the skin really fast.
How to use the Dr. Brandt Pores No More
After I have washed and moisturized my face I put on the Dr. Brandt Pores No More. It is always super important to start off your makeup with clean and moisturized skin. Otherwise the dirt, oil and/or dryness will break and cake up your makeup. I use one pump of the primer and put it on my t-zone: forehead, nose, chin and then work what is left towards the perimeters of my face. Then I let it sink in for about two minutes, before I go in with my foundation.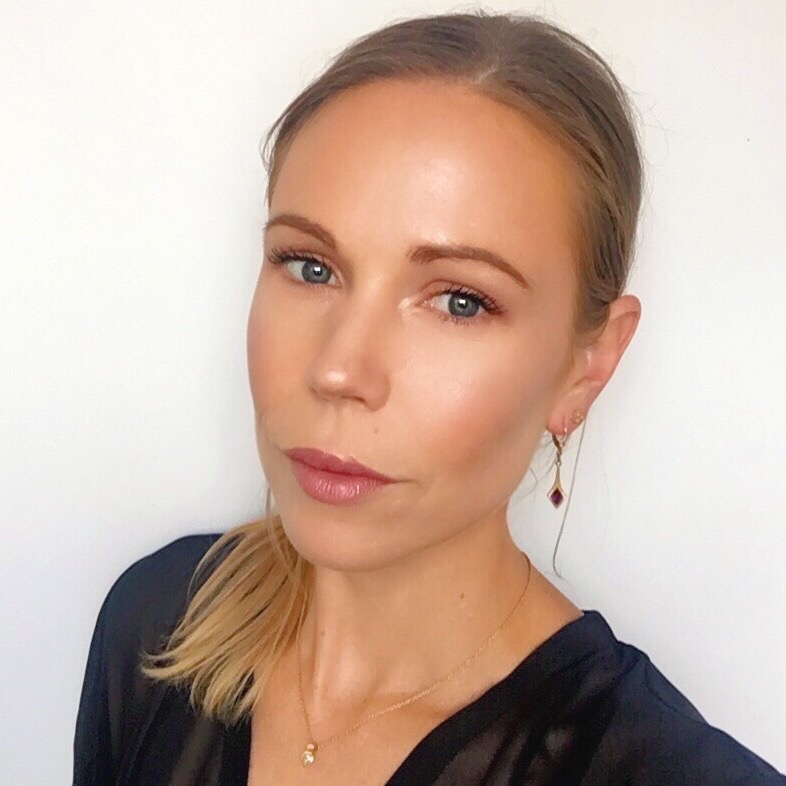 How it lasts
I have been using this primer for about three months and I have found it to make my makeup last all day. I sometimes touch up my makeup with a bit of powder and/or facial spray, but that's it.
There is only one but…
How can something be that perfect? The only thing that, well, kind of sucks, about Dr. Brandt is that it is not a cruelty free brand. They consider themselves cruelty free, because they don't test on animals themselves. But they do sell in mainland China, where animal testing is mandatory.
About Dr. Frederic Brandt
When I was researching the brand I came across some pictures of Dr. Brandt. He had the most flawless skin. He definitely looked like the kind of man that lived to create perfect skincare. It made me want to learn more about him. Frederic Brandt was obsessed with beauty and appearance: something that made him very successful and also very depressed. Unfortunately there were people that mocked him and the way he looked and this affected him in such a horrible way that it contributed to his suicide in 2015. I think this is such a sad, cruel story. He sounds like a brilliant man and I love that the brand not only protects his legacy by continuing to create amazing products but also by setting up a foundation that brings attention to mental health issues and suicide prevention.