Chances are, if you bump into me in the street, this is what I am wearing. Or a variating of this outfit. Yes, I am one of those people that hasn't seen the inside of a gym in over ten years, but wears sports leggings and sneakers on a daily basis. That #fitmom look. It's just so easy and comfortable, yet it still looks put together. Especially when you team them up with a cashmere jumper. So here we go, my October version of What I am Wearing: the 'Fitmom' Edition.
So, this is my on-the-go mom uniform:
This outfit allows me to:
a. Be comfortable
c. Run after my 2 y/o
d. Carry my baby on my back for hours
e. Ride my bike
f. Be warm
g. Look like i've got my sh*t together
h. Take naps in it with my toddler
So even though I haven't been to the gym in ages (and have no desire and energy to join one in the near or far future), I love this outfit.
Get the look!
Click on the images below to shop this look.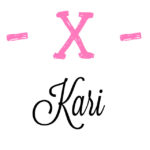 This blogpost contains affiliate links to products I mentioned and love. I've linked to Zalando, de Bijenkorf and Repeat Cashmere.Please refer to my disclaimer for more info!