Merry Christmas! I hope you will have a wonderful time celebrating with your family and friends! This Christmas is extra special to us. Last year Isaya had to be admitted to the hospital due to a stubborn virus, so we ended spending all of Christmas in the hospital and eating French Fries. This year we feel incredibly blessed to have a healthy little girl and we are looking forward to spending the next couple of days with family. But, there is also another reason why Christmas 2017 is extra special! We have some exciting news to share with you…
This Christmas is our last one as a family of three. Because we hope to welcome a little baby in July 2018! I am three months pregnant. So Isaya will be a big sister!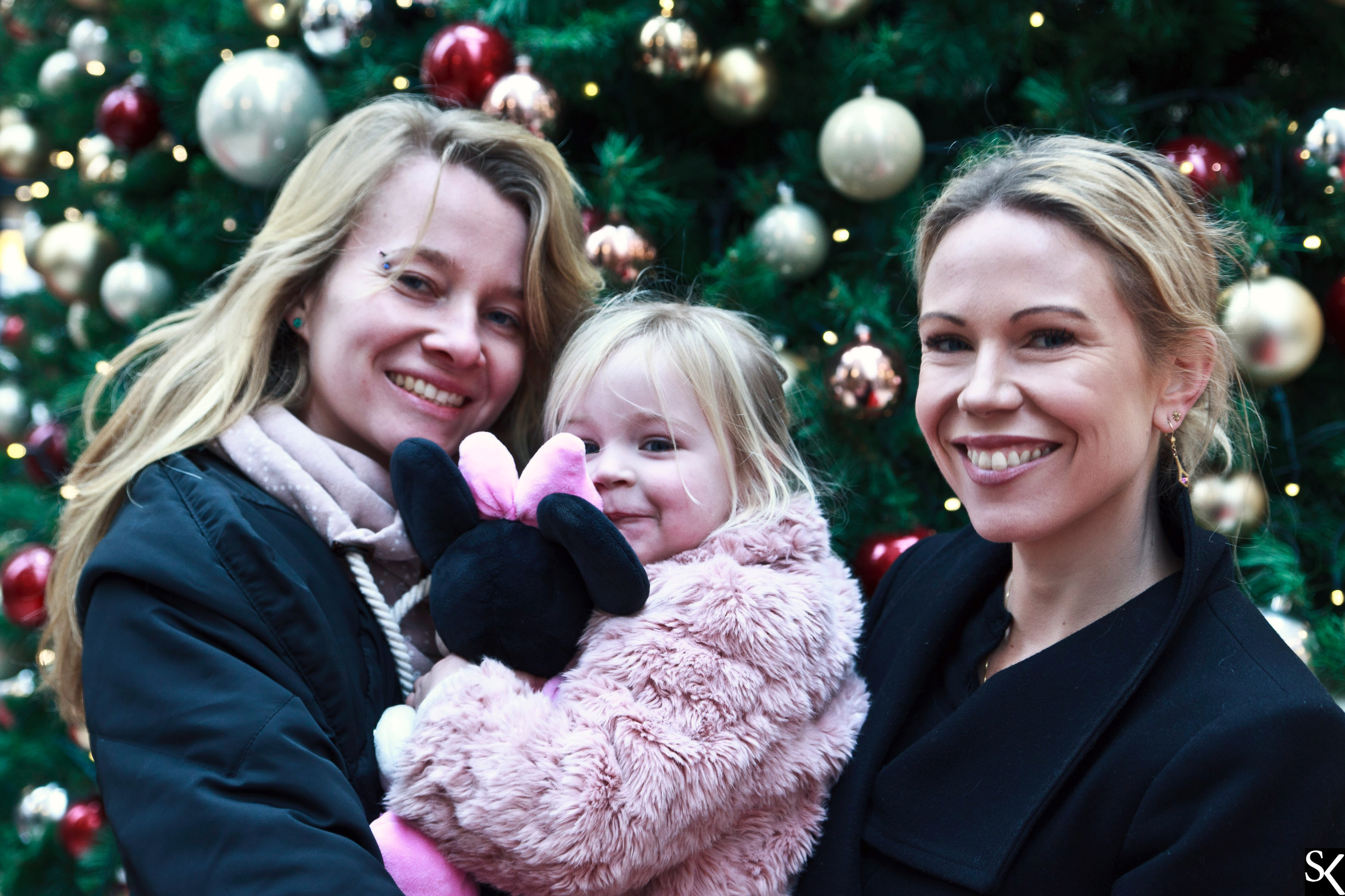 We are incredibly happy and grateful to be able to share this news with you. It's also super scary: we are obviously hoping and wishing for a healthy little boy or girl!
Some of you may have read my guestblogs for various online magazines and websites about how we were able to  conceive the first time. But I'm sure many of you (still) have questions! How, as two women living in the Netherlands, were we able to get pregnant? I have written down the answers to the questions we get, pretty much on a daily basis, about this.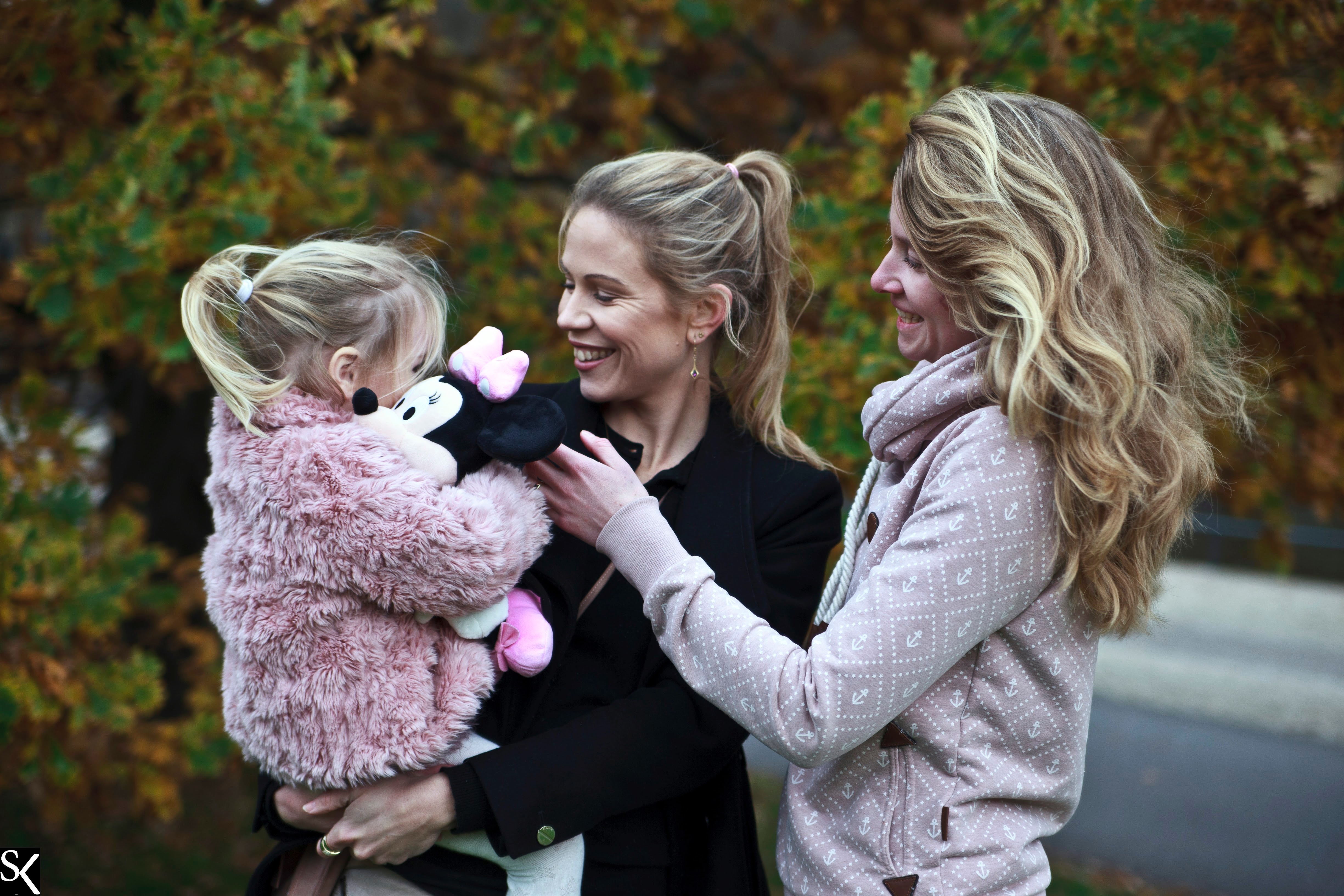 How were you able to get pregnant? Did you use an anonymous donor or is the donor someone you know?
With Isaya, we first tried to become pregnant with the help of an anonymous donor. We were on a waiting list for nine months. When we were "assigned" a donor we tried artificial insemination three times. It was incredibly draining (mentally and emotionally) and very unsuccessful. After three months we were lucky enough to get an offer from someone we knew: he was prepared to donate the goods. We were able to get pregnant in one go, with the help of this amazing man. We are infinitely grateful for him and his wife.
How did you go about all this? Did you inseminate in a clinic?
Once we were able to use a donor we knew, we no longer needed the clinic. We inseminated at home. This was a way more relaxed environment and effective method that got me pregnant instantly, both times.
Do you call the donor "the father" and does he have parental rights/ does he have a parental role in Aya's life?
We don't call our donor Isaya's "father". Isaya has two moms, no dad. We call our donor "the donor" and when the time comes Isaya wants some questions answered, about where she came from, we will onbviously tell her (and our family and friends) who he is. Then we will call him by his name (just not online of course ;).
Our donor doesn't have a parental rol in Aya's life and doesn't have parental rights. He has his own family and isn't part of ours in that way. He obviously does have a very special place in our lives and hearts and we are grateful that if Aya ever has questions about, or for, her donor she will be able to ask them directly and get to know him better.
Were you able to use the same donor for baby number two?
Yes! Aya and baby number two will be 100% related. We are super excited our donor wanted to contribute again 🙂
Are you married and do you have the same legal and parental rights as a straight couple?
Yes, we are married. We have been for 3,5 years. My wife acknowledged Isaya as hers, when she was still in my belly and when she was born. She has the same parental rights as I do. Everything is exactly the same as in a straight marriage with children. We are happy to live in a country where gay people have the same rights and options as straight people.
And here are some questions I've been getting now that I'm pregnant:
How are your feeling? Do you have any pregnancy ailments?
Yes. I have been nauseous every day, all day, for the past eight weeks. I am also pretty tired and out of breath. But I do feel amazing: I am so stupidly happy. It was the same when I was pregnant with Aya. I had every pregnancy ailment in the book, but felt like the happiest and luckiest girl alive. Being able to get pregnant, raise kids, have a family: I couldn't wish for more.
Do you have any strange cravings?
Because I am nauseous every day my cravings change pretty fast. However, I can't stand the taste and smell of greasy food (very strange, because I used to fry everything in olive oil and ate fries three times a week). I do however like Mc Donalds at the moment, which is super weird because I usually hate it. Cooking makes me nauseous, so there is a lot of take out going on right now, especially Roti. At this moment I can't eat chocolate or potato chips or anything "unhealthy" without becoming insanely nauseous. But I love making my own pizza's and I can still drink green smoothies and fruit shakes. So I guess this baby wants me to be healthy? We'll see. It may all change in a few weeks!
Do you want to know whether it's a boy or a girl?
My wife and I wanted to know the first time around and we can't wait to find out in a few weeks if Isaya will have a baby brother or sister. Ku Dios ke, we will know in five to eight weeks. And yes! We will share that news with you as well!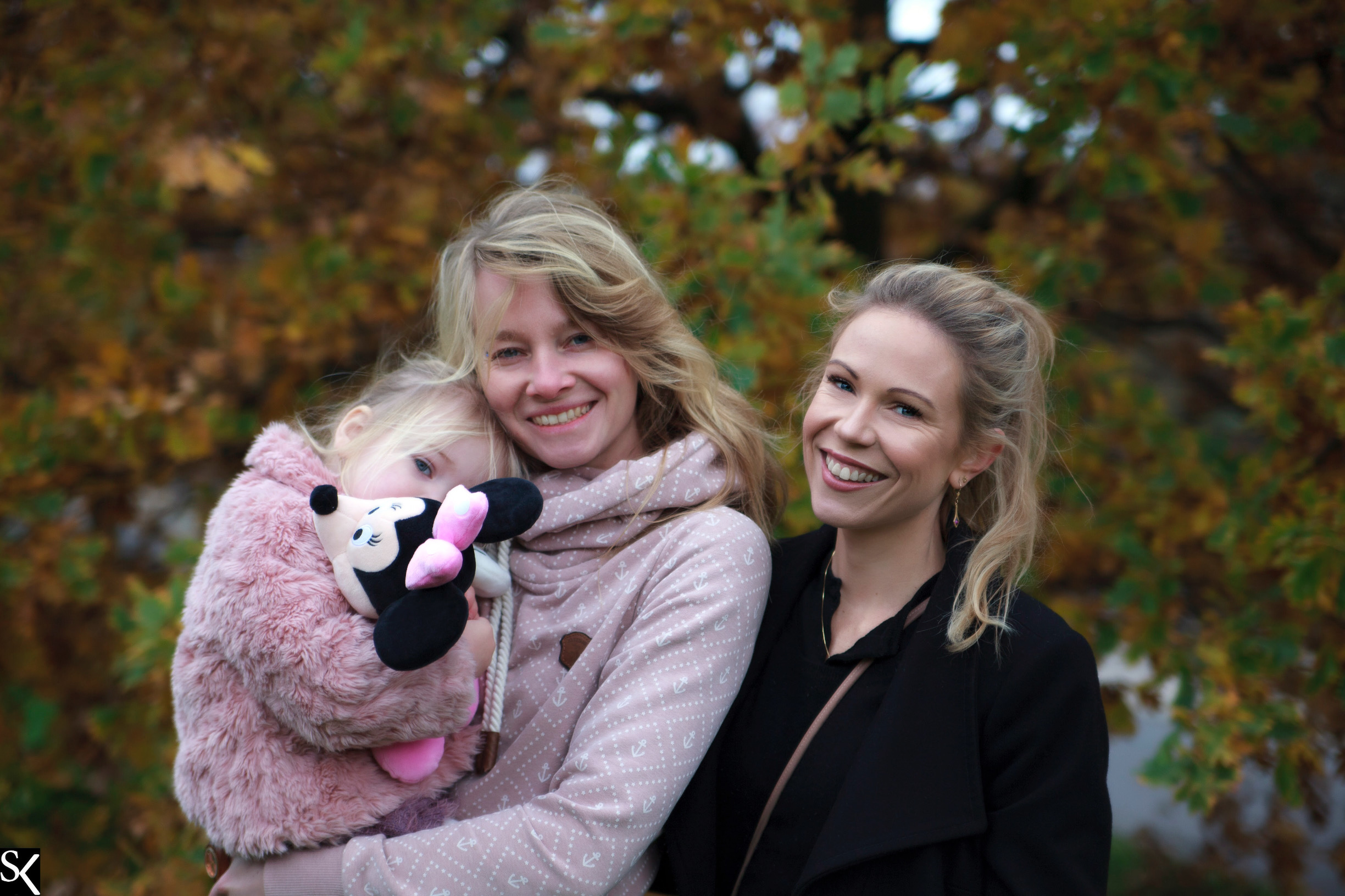 So, that is it folks! We are incredibly excited to welcome a new baby into the world, in six months time! Apart from my regular content, you can expect some more pregnancy blogs on Columns by Kari the next couple of months. I wil probably write articles about how I try to stay fit and healthy during my pregnancy, how I'm preparing Isaya for becoming a big sis, how I am preparing myself for birth and much more!
About the photoshoot!
One of the things I love about blogging is meeting amazing, talented and kind people. Sharif Khan is one of them. He took these beautiful snaps of us, on a lovely fall day in The Hague. Sharif is such a kind man and we instantly connected. My wife and I felt very at ease shooting with Sharif and we had a lot of fun. Pictures of the three of us always have a special place in my heart: I feel so incredibly grateful whenever I see a photo of me and my girls. I am one lucky soul, having so much love and beauty in my life and I am thankful Sharif captured some special moments. I was only five weeks pregnant when he took these photo's, but we decided to tell him anyway. It just felt right and he immediately understood this made the pictures extra special.
If you live in the Netherlands I can highly recommend shooting with Sharif. You can check out his Flickr account and connect with him on Facebook. Or just send him an email to see if he's available: sharif_uk@yahoo.com.
Merry Christmas!