I love sharing my favorite vegan recipes on the blog and I have been cooking up a storm during my pregnancy. I want to make healthy breakfasts, snacks and meals for Aya, myself and the baby belly. This delicious vegan kale salad it definitely one of those meals. It is super healthy – yes – but it's also so tasty! And you can make it in four easy steps! It is the perfect salad for lunch and you can easily turn it into a proper dinner. You need to know this recipe!

Your shopping list for this vegan Kale Salad
100 grams (3,5 oz) of kale
1 carrot
1 spring onion or scallion
1 clove or garlic
50 (1,7 oz) grams of couscous
a handful of your favorite nuts
1 tablespoon of different salad seeds (pumpkin, sunflower, sesame, etc)
1 tablespoon of tahini
1 tablespoon of apple cider vinegar
1 tablespoon
salt & peper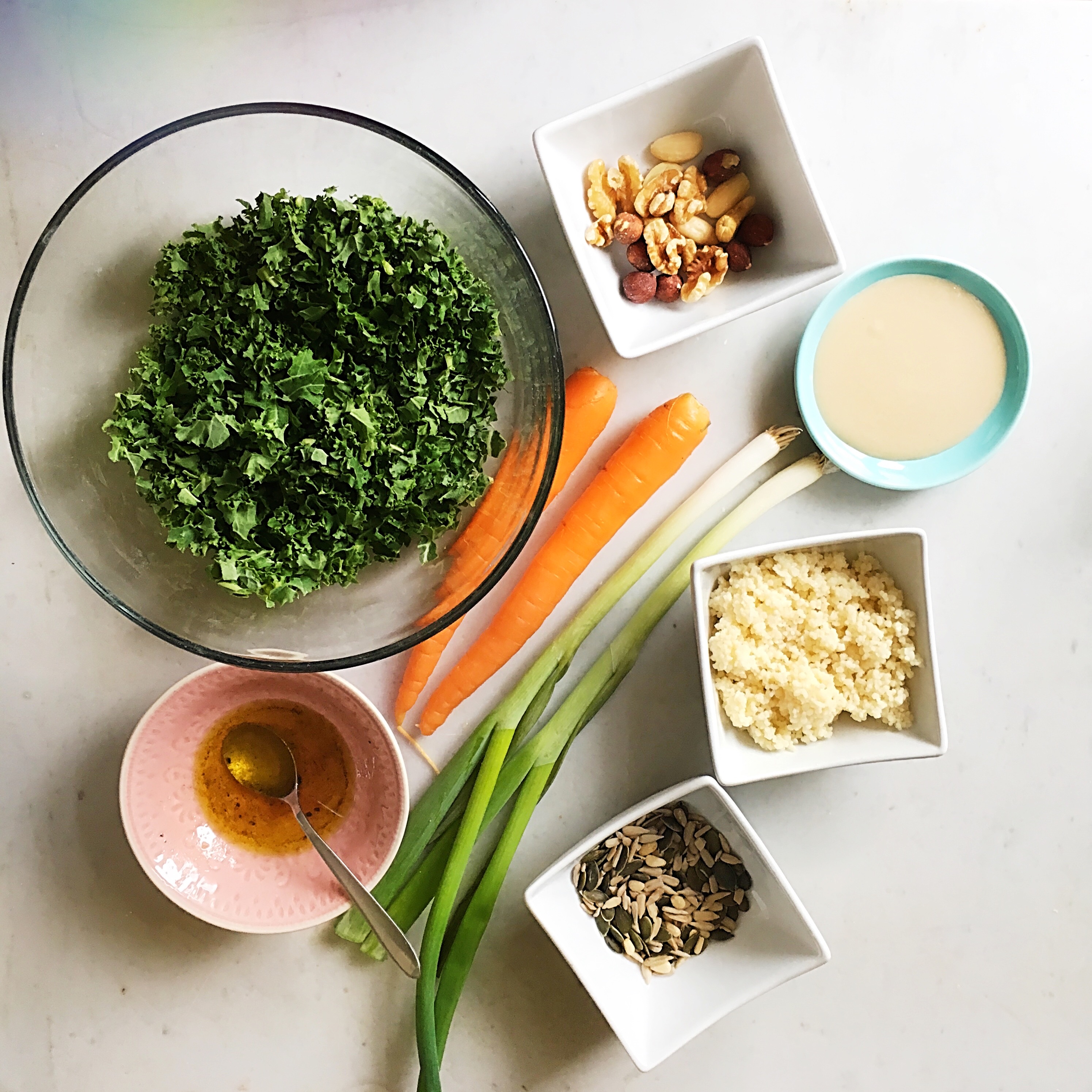 How you make it
Make sure your kale is clean and put it in a bowl
Put your carrot, onion and garlic in your kitchen machine: chop everything into tiny pieces
Chop up the nuts as well
Mix all of the ingredients together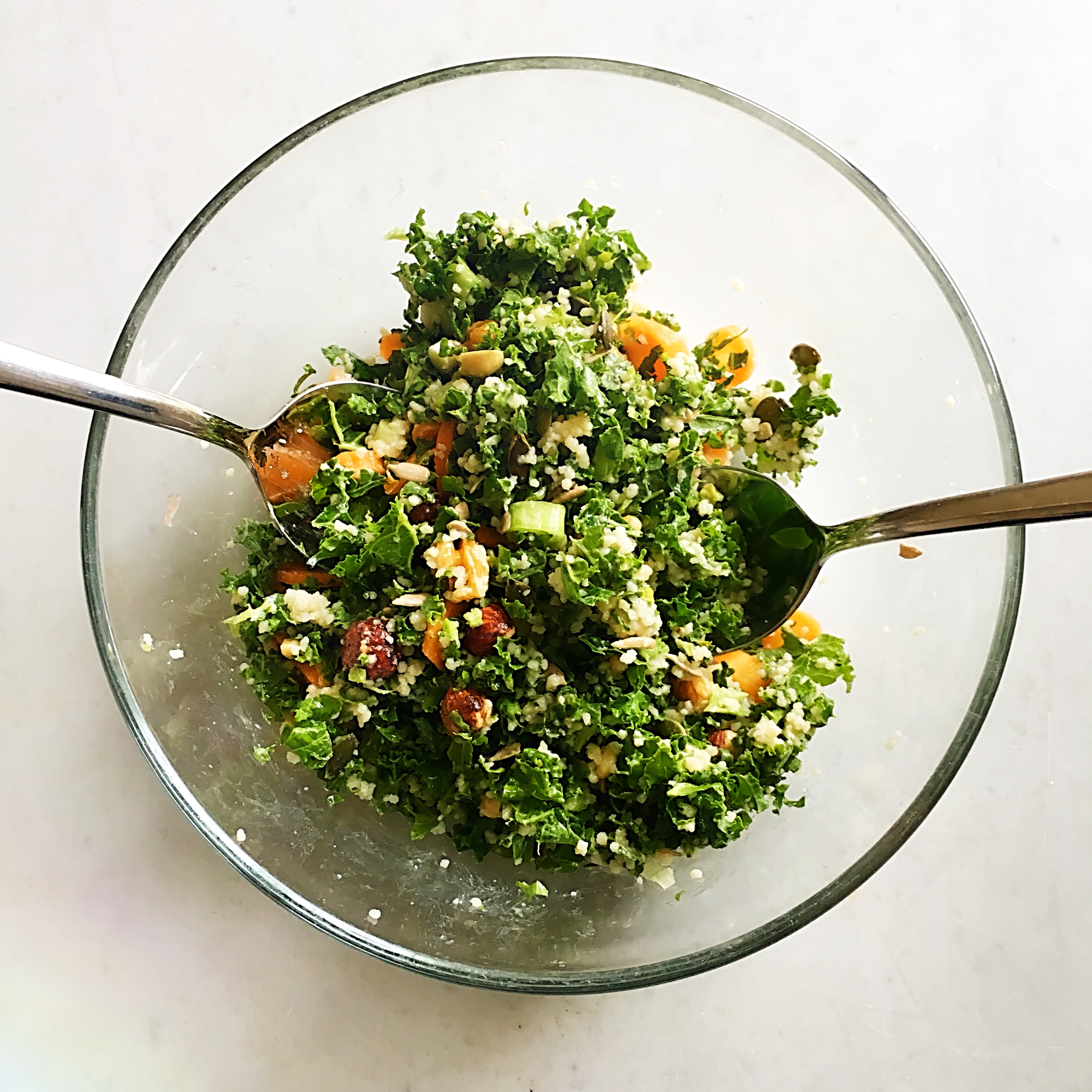 Tips!
Make extra so you can bring it to work the next day
Put it on a nice bun or baguette with a veggie burger or veggie balls
You can sweeten up this salad with some raisins or freshen it up with small slices of pear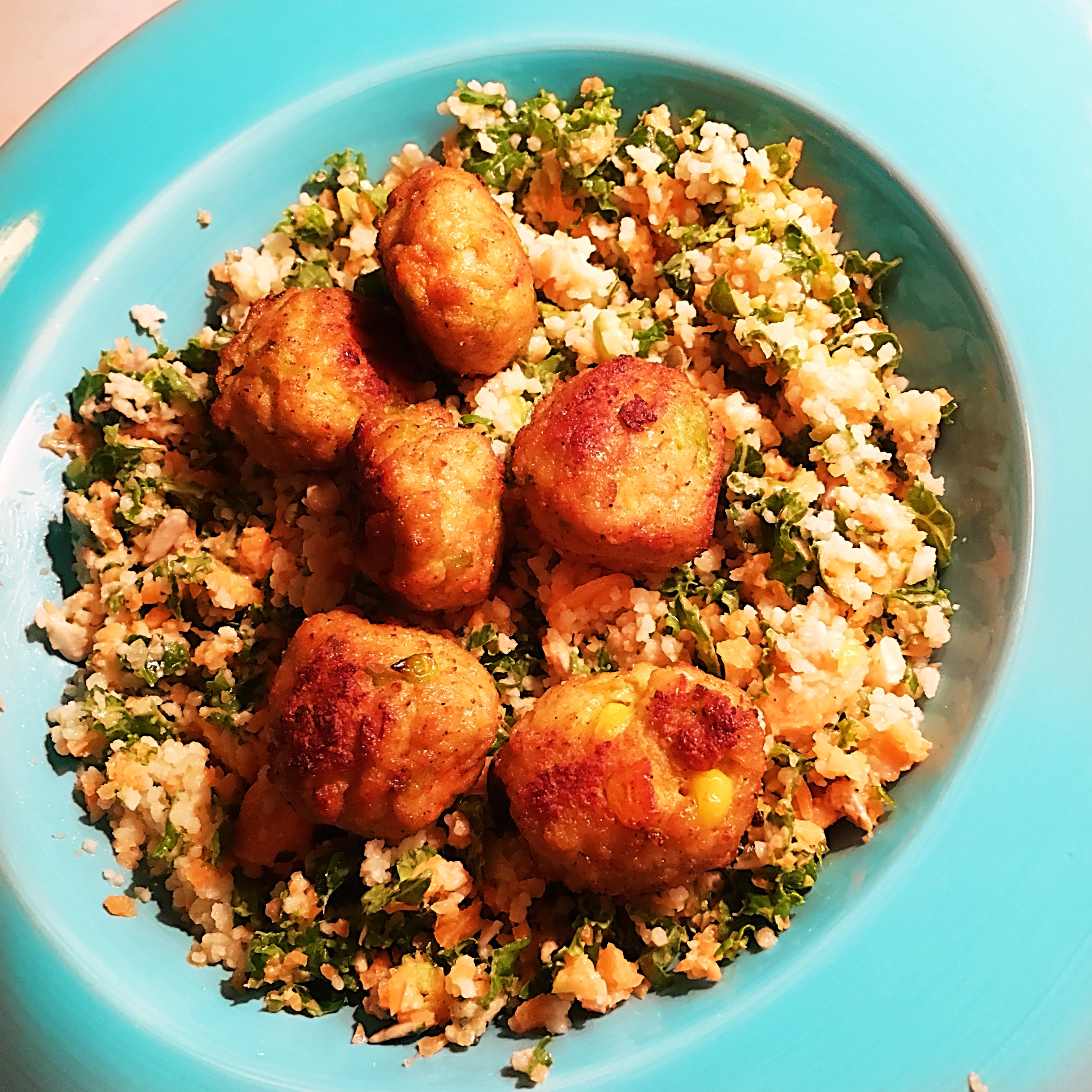 Enjoy!