Morgen komt de Purple Light Limited Edition Makeup van Dr. Hauchka uit. De afgelopen maand kon ik de producten uit deze lijn al testen en ooo wat ben ik fan. Vijf super mooie producten, die zoals alle Dr. Hauschka producten natuurlijk en van hoge kwaliteit zijn. En de verpakkingen zijn prachtig! Ik neem je mee door de Purple Light collectie, vertel je welke mijn favorieten zijn en laat je zien wat ze kunnen doen. Lees gauw verder!
Purple Light – Tint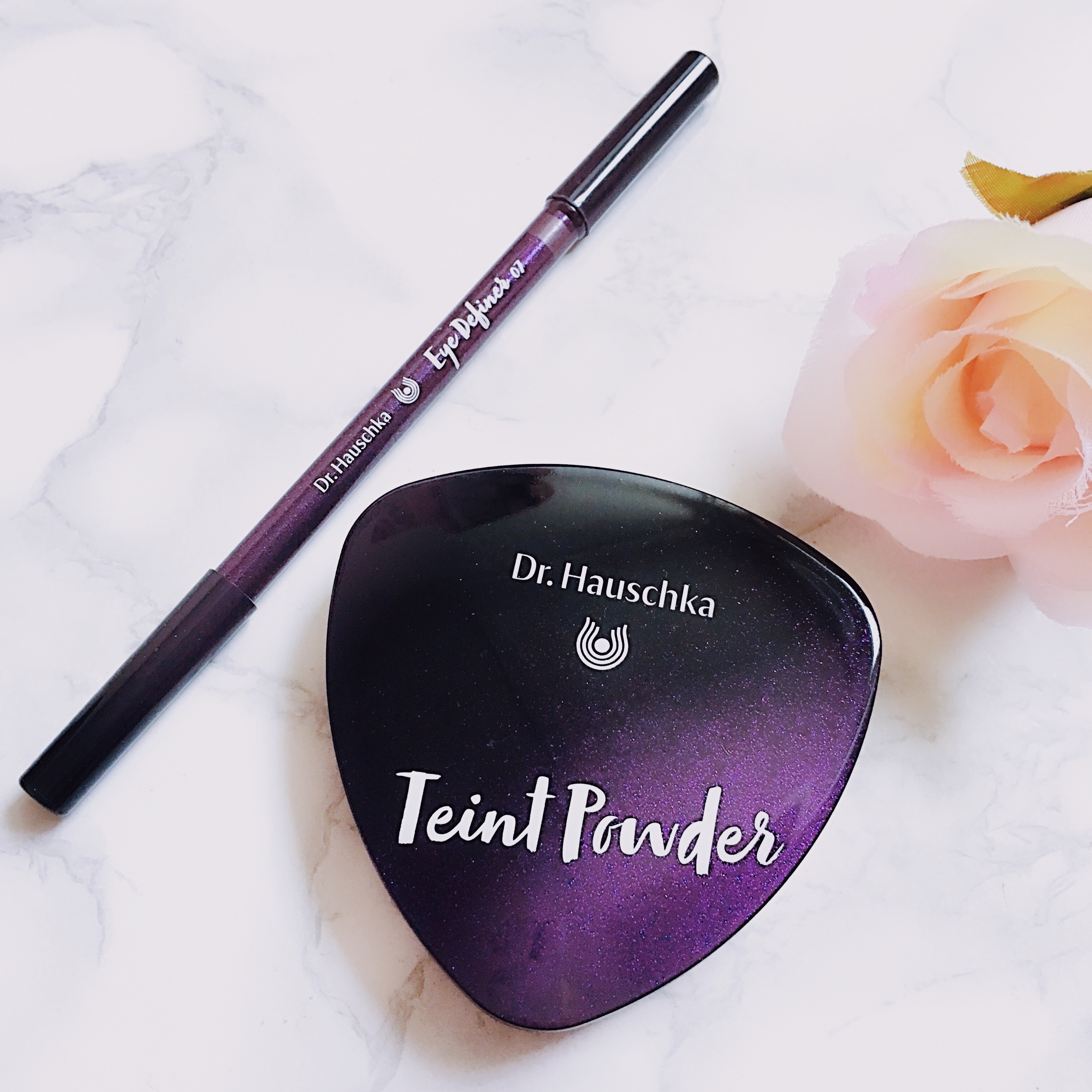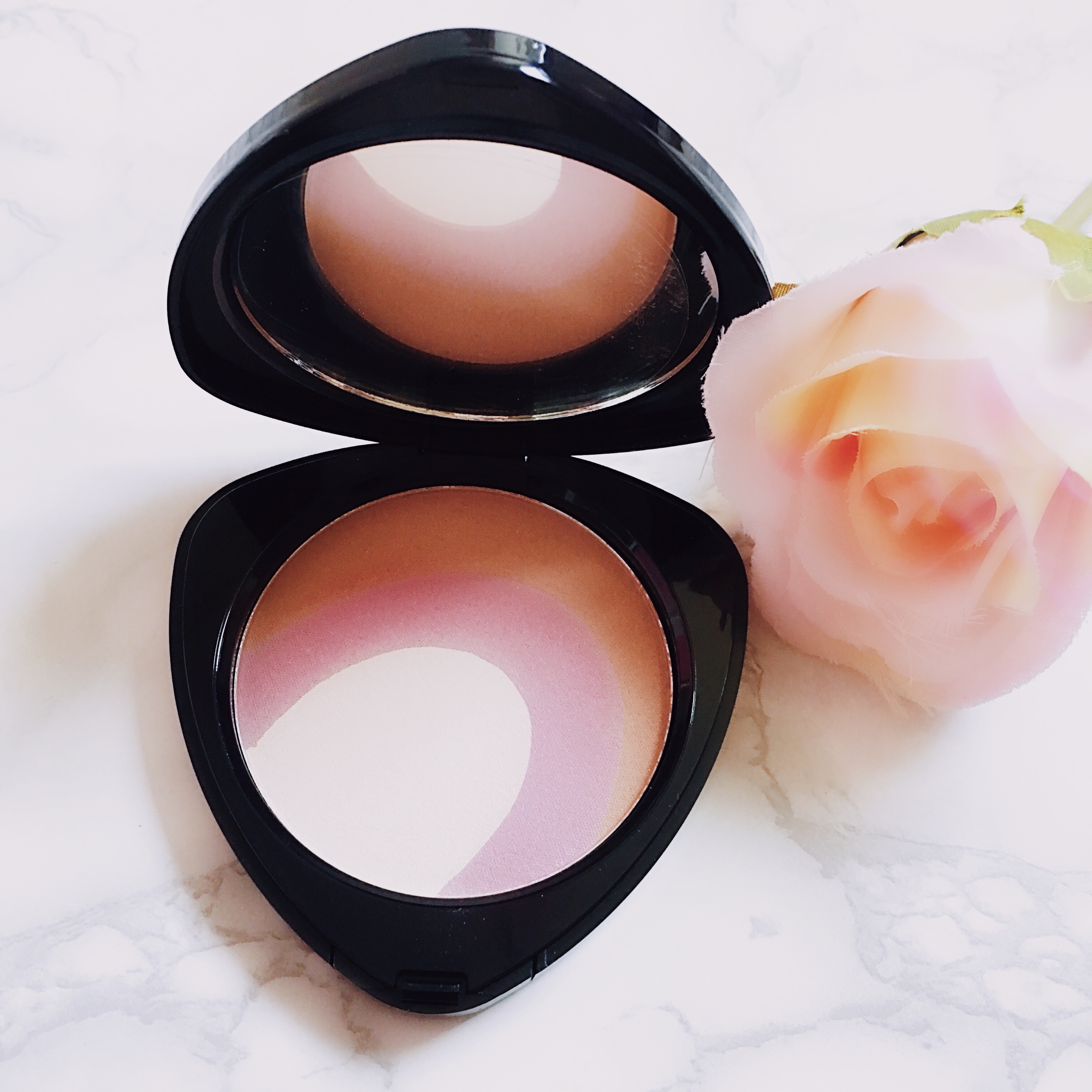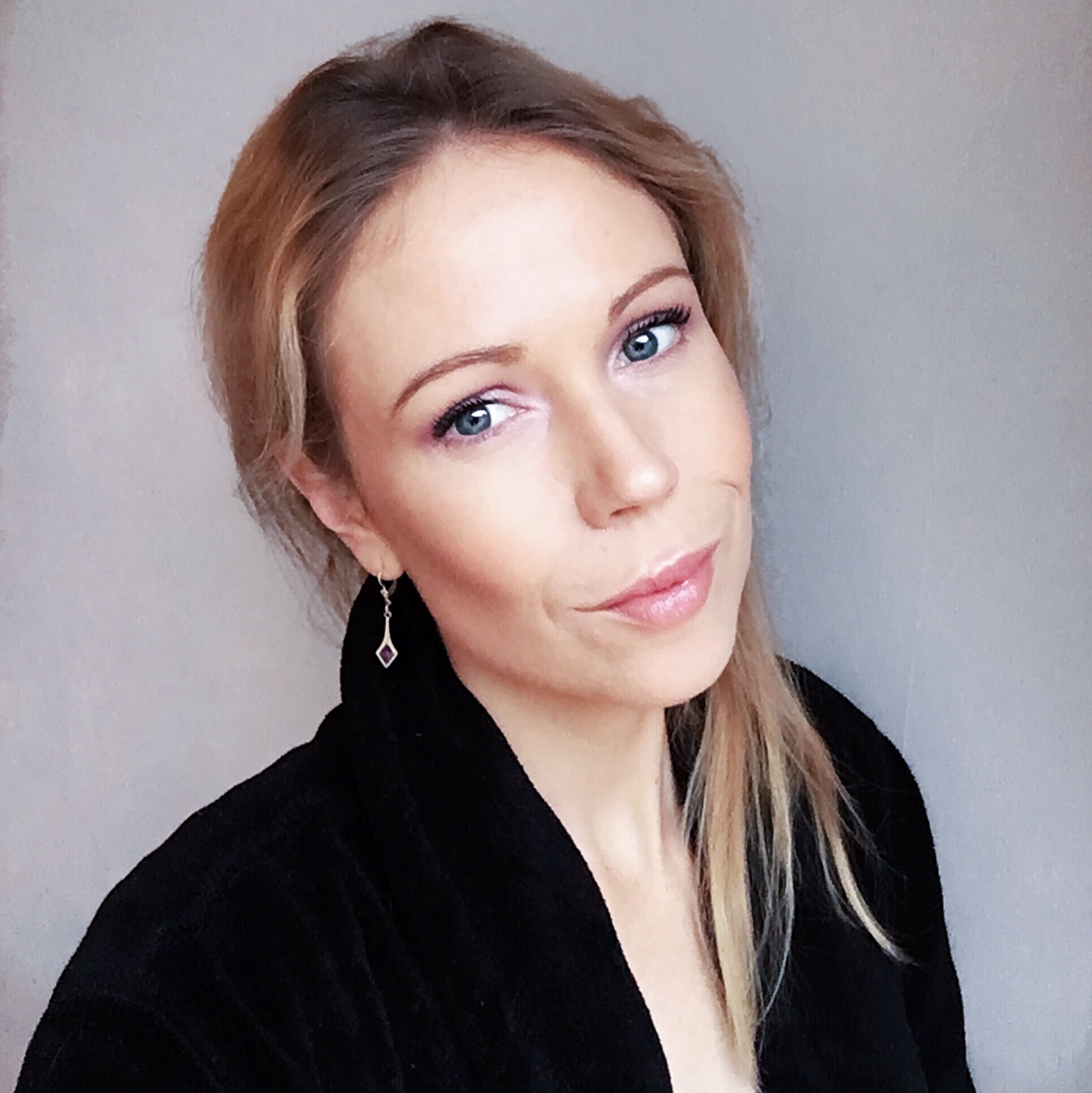 Dit is ongetwijfeld mijn favoriete product uit de lijn. Ik wist al dat de poeders van Dr. Hauschka perfectie zijn, maar deze Teint Powder is wel heel speciaal. Een bronzer, met drie tinten. Een bruine contour kleur, een lichtere nude kleur en… paars! Wie had ooit gedacht dat dit de perfecte combo is voor contouring? Doordat de paarse tint een koele ondertoon heeft is het de ideale  kleur om mee te shapen. Hij creëert in een handomdraai een hele natuurlijke, shaduw-achtige kleur, waarmee je je jukbeenderen, kaaklijn en neus kunt uitlijnen. Dit is mijn favoriete contour-poeder geworden.
Purple Light – Ogen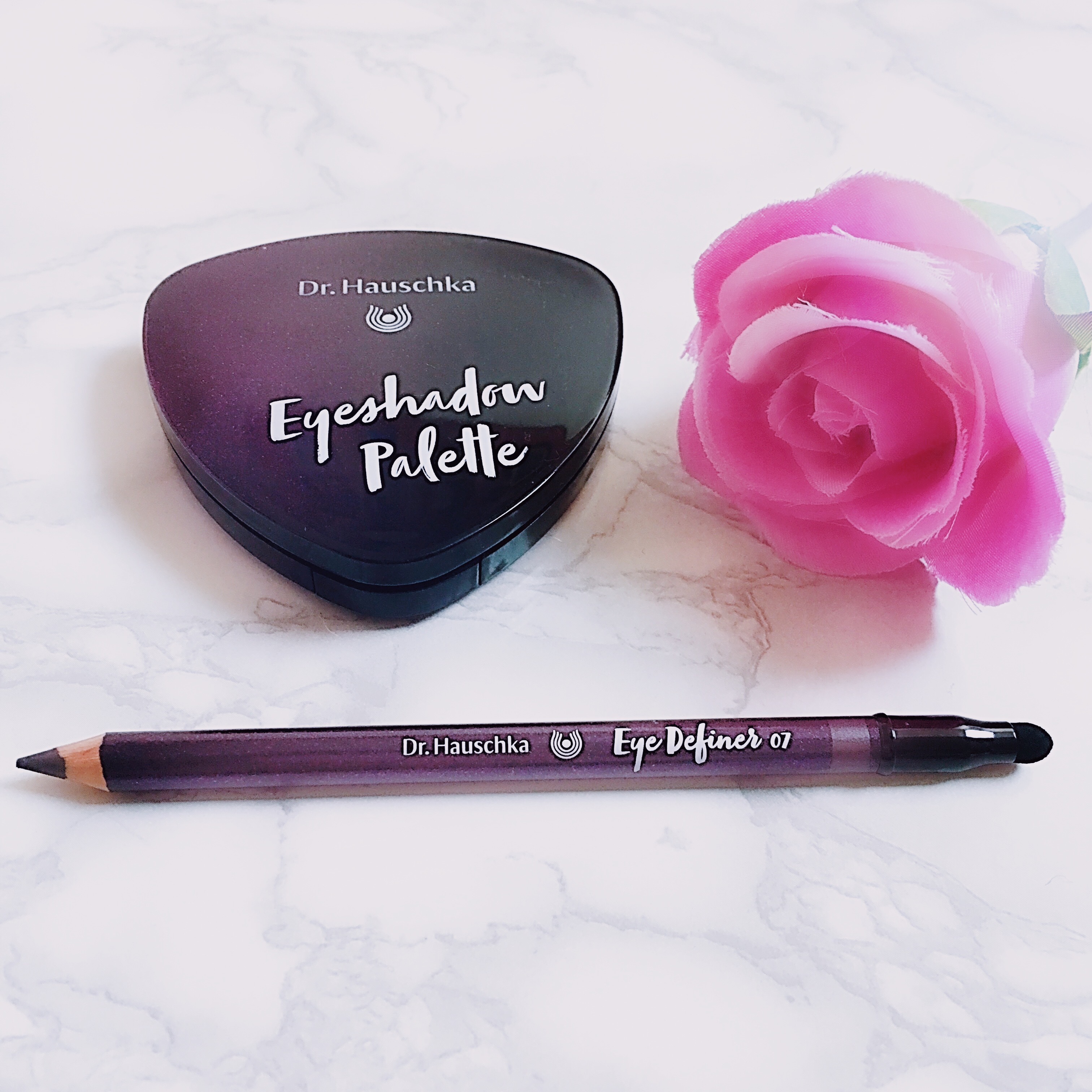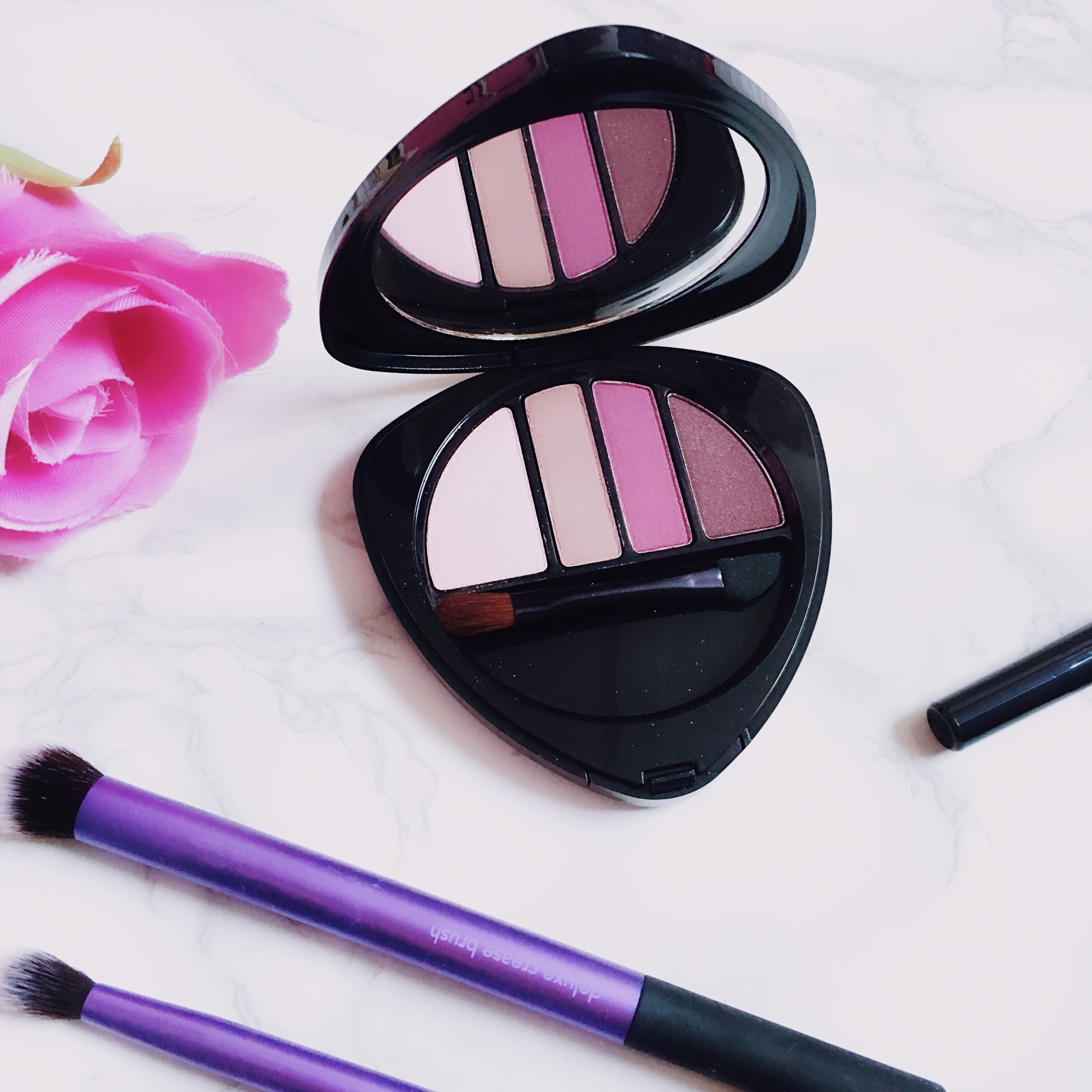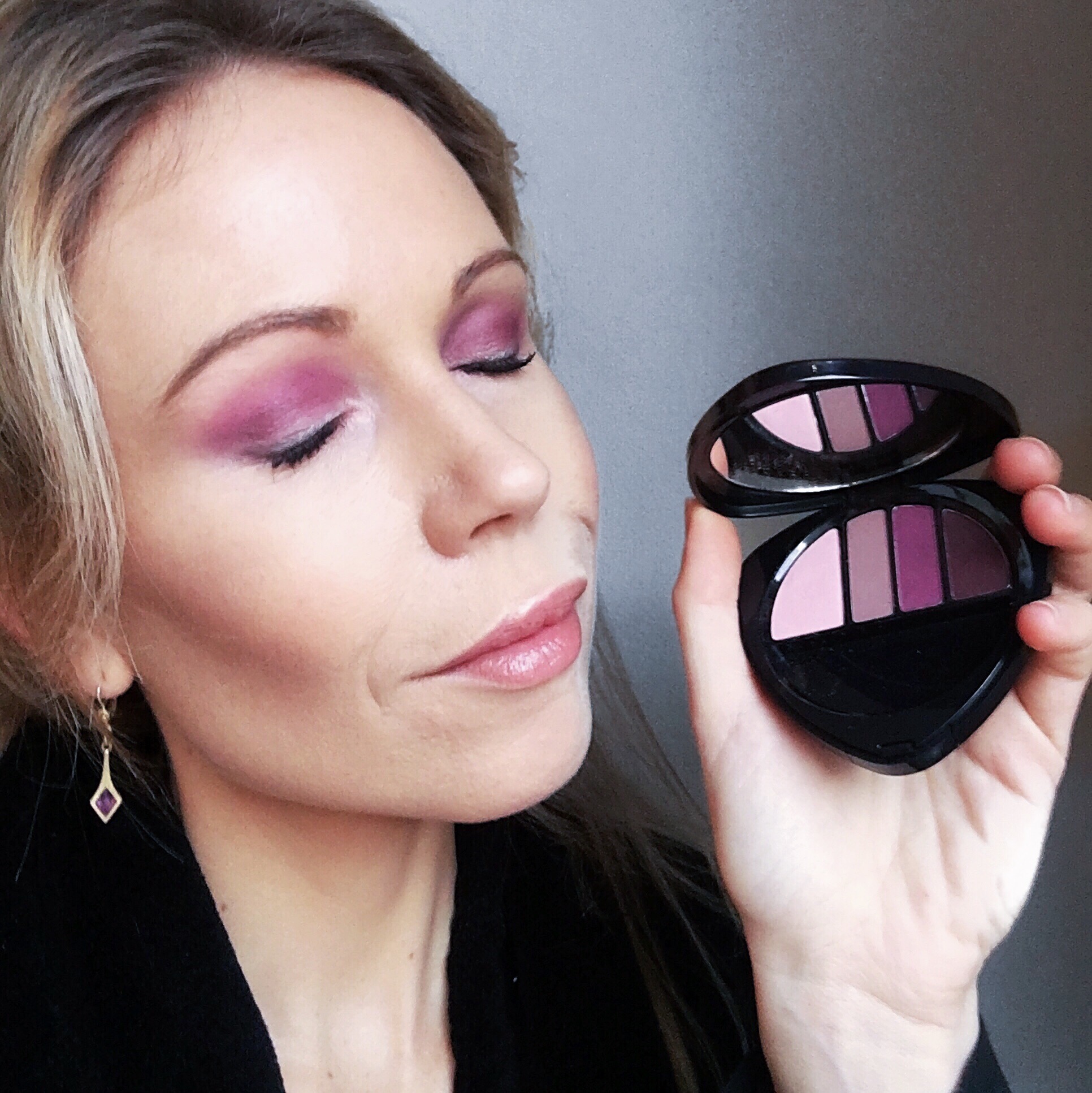 Er horen twee oogproducten in de Purple Light makeup lijn. Een oogpotlood – met een potlood kant en een smudger kant, waar je scherpe lijnen kunt vervagen (hoe handig!) – en het Purple Light oogschaduw palette. Dit palette bevat drie prachtige tinten paars van licht naar donker en een bruine kleur. Hierdoor heb je alles in een palette voor een mooie oog look. Ideaal voor als je een avond uit of een weekendje weg gaat.
Purple Light – Lippen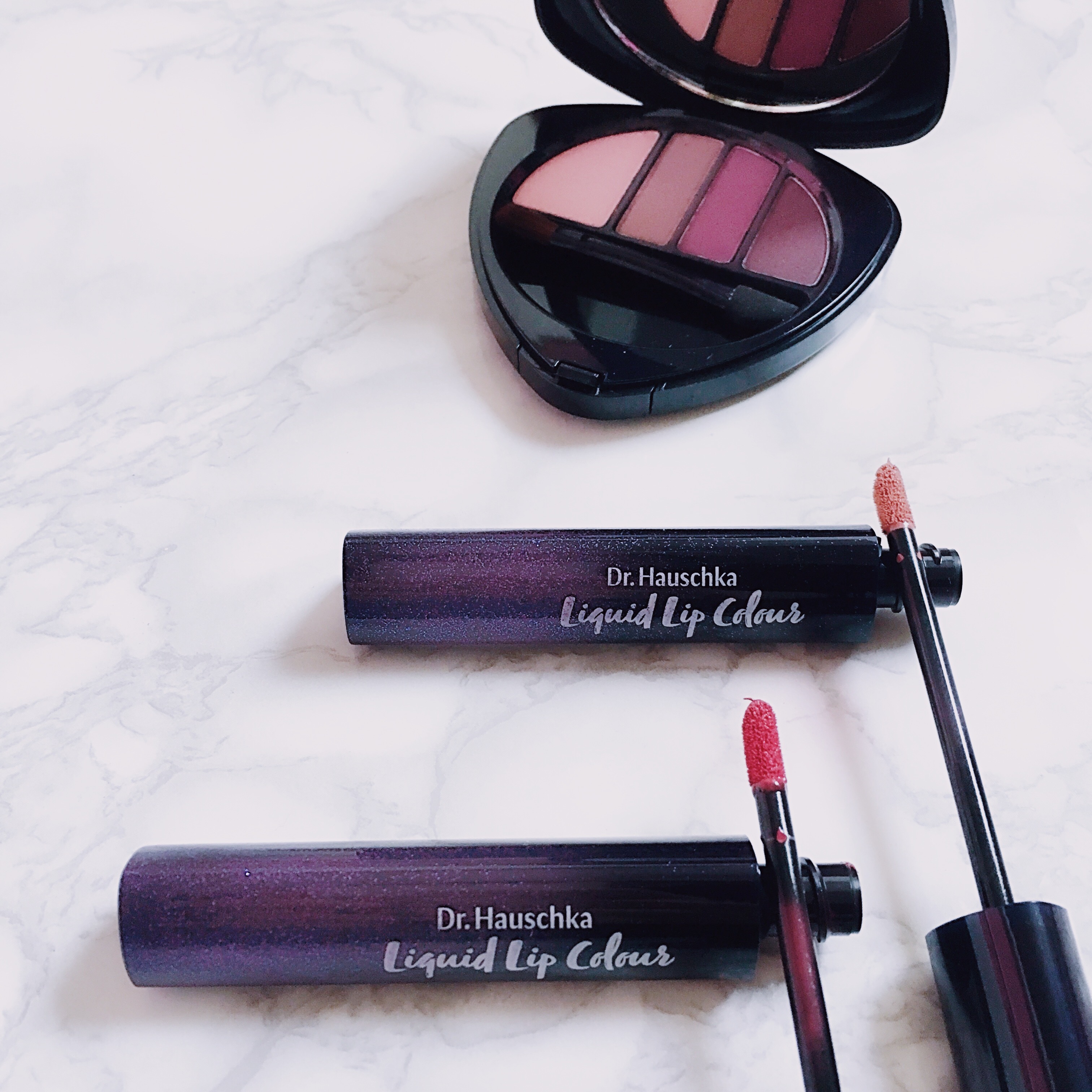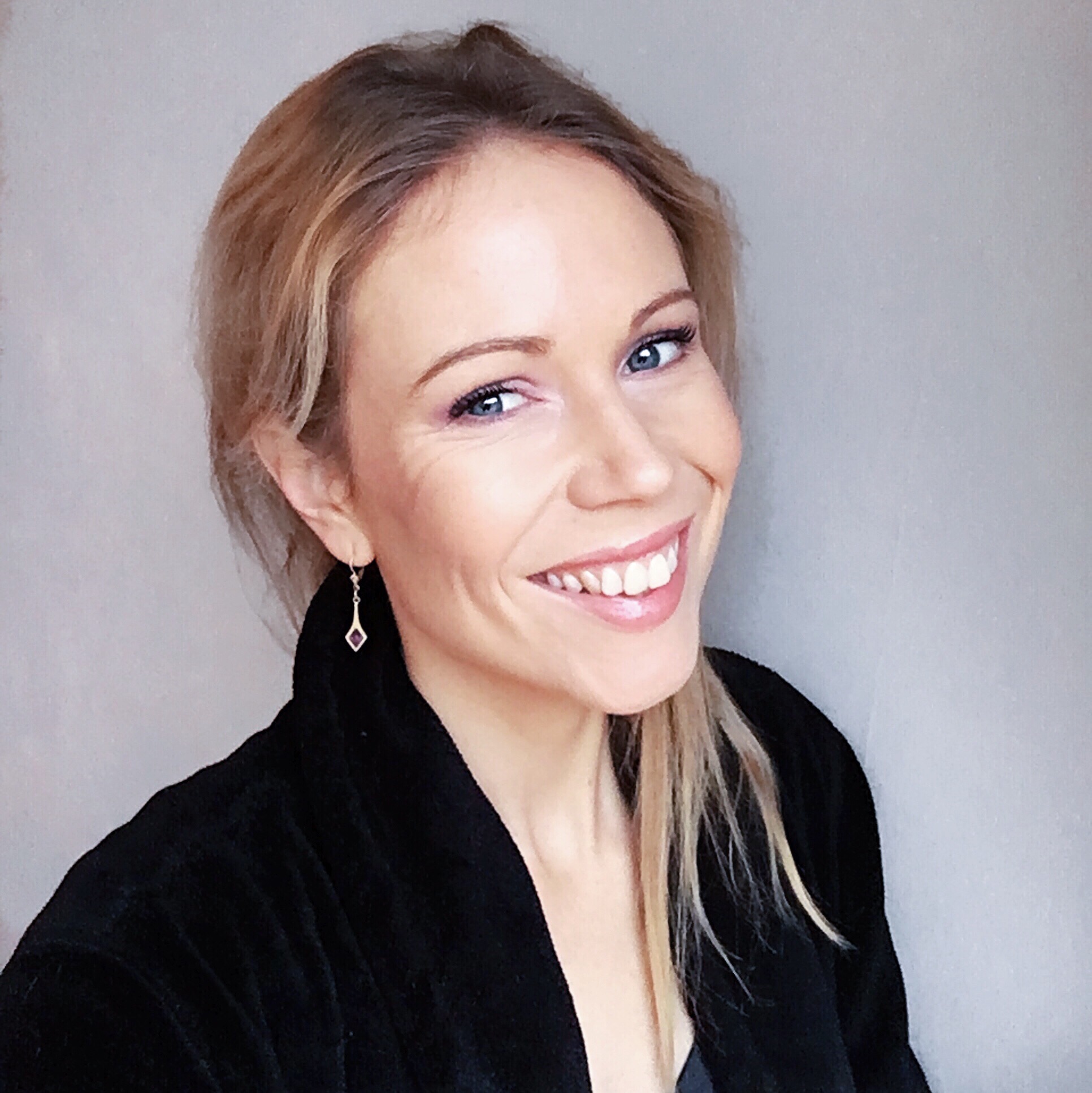 En dan de lip producten! Ik heb heel wat nude kleurige liquid lipsticks in mijn collectie. Echt heel wat. En ik dacht eerlijk gezegd dat ik alle tinten wel een beetje in mijn bezit en gebruik had. Maar mijn hart maakte letterlijk een sprongetje toen ik de nude kleur (01) uit de Purple Light collectie op deed. Hij is perfectie. De kleur is zo ontzettend mooi en hij ruikt lekker en de formule is geweldig: dit is gewoon de liquid lipstick der liquid lipsticks. De andere tint (02) uit de collectie is een prachtige, donker rode kleur. En die had ik nog niet al liquid! Hij deed het geweldig met Kerst en tijdens onze datenight naar het Zwanenmeer. I love it!
The Purple Light Limited Edition collectie van Dr. Hauschka is vanaf morgen (1 februari 2018) verkrijgbaar, online en in store!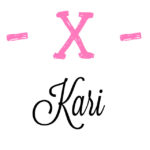 Deze blogpost is tot stand gekomen door middel van een samenwerking. Lees hierover meer in mijn disclaimer.