If you read beautyblogs or watch makeup tutorials you get the impression you need at least twenty makeup products worth over 300 dollars to do your makeup. Even though I am usually very much guilty of maintaining that impression, this Five Product Makeup Routine will show you that even with very few products you can create a flawless makeup look. The fact that I use way more products on a day-to-day basis has nothing to do with them being "essential" or necessary, I just love makeup and love to experiment and perfect makeup looks. But today we keep it simple. If you are looking for a minimalistic makeup routine that doesn't involve a lot of fuss or techniques, then keep on reading!
1. Establish a Base
Instead of using primer, foundation, concealer and powder, you can create a natural, yet airbrushed base with a bit of concealer. Apply concealer on the center of your face: underneath your eyes, on your forehead, on your nose, around your mouth and on your chin. Blend the concealer into your skin, starting on the center and moving the product towards the perimeters of your face, to even out your skin tone while still maintaining a natural look. Add a bit more concealer to the areas that need more coverage. You can either use a beauty blender, a brush or your finger (dab, don't rub!). I used the Maybelline Anti- Age Rewind Concealer*, which is the best drugstore concealer I have ever used.
You can obviously also use a foundation or BB cream, but all of the products I am mentioning today are super small and easy to bring along. So perfect if you need to quickly do your makeup in the car, a plane or at work.
2. Multitasker
Instead of going all in, with contour, bronzer, blush, lipstick and eyeshadow palettes, you can use a cream blush that can also be used as a lipstick and a eyeshadow. For this look I used the Lip & Cheek Creme from So Susan Colour Hybrid, in the color Marsala, which is crazy pigmented: you only need the tiniest bit. Another favorite of mine is the Smashbox LA Lights, in the shade Silver Lake Sunset. And recently I have been loving this NUI product from De Groene Drogist.
Just be sure to apply different colour intensities to your lips, cheeks and eyes. Because you are working with one colour, you don't want an intense red lip, an intense red cheek and an intense red eye look (unless you like that doll – look, no judgement here!) – subtlety is key if you want a natural, everyday makeup look.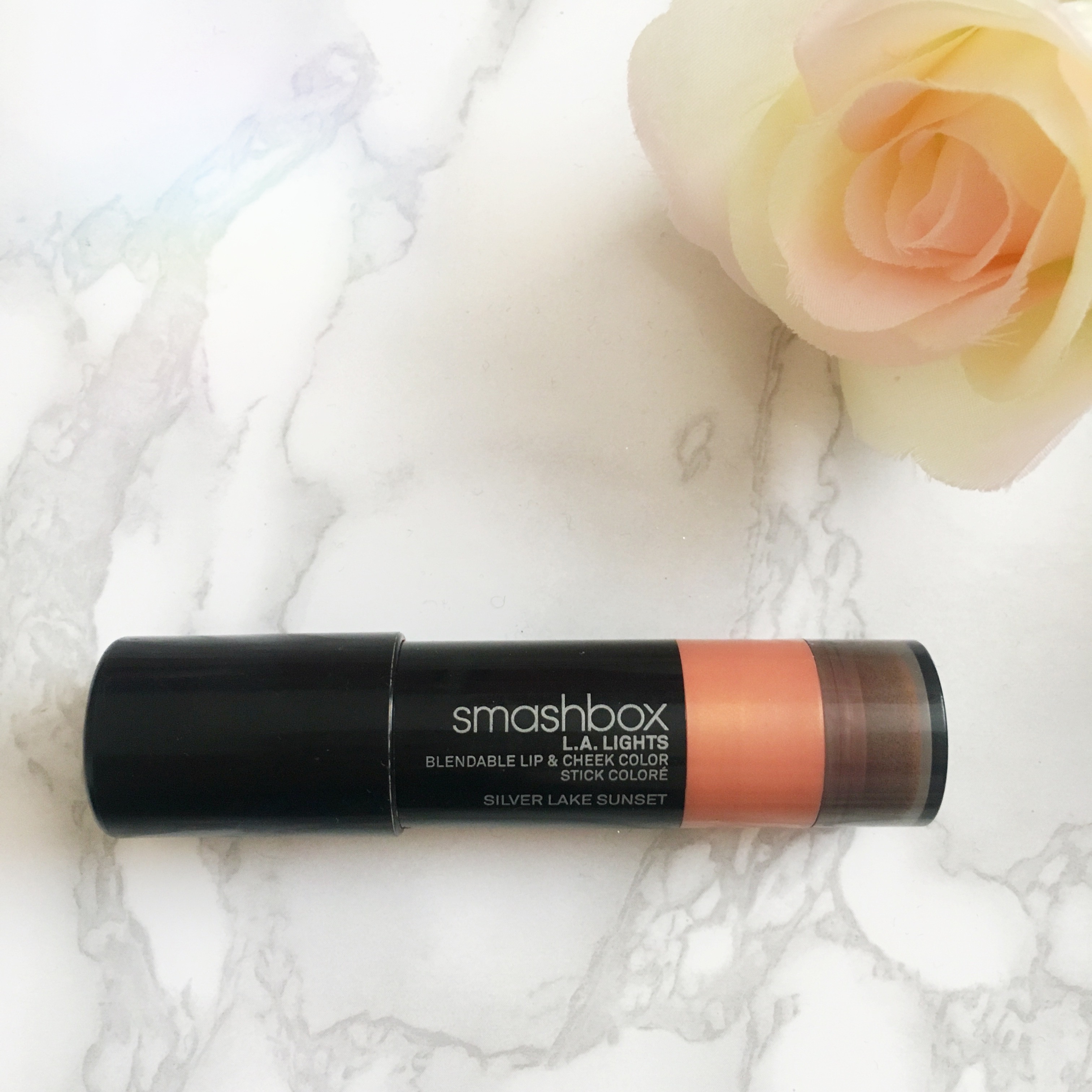 Find the Light
If you have oily skin you should probably skip this step or replace it with a matte powder. But for those who have dry to normal skin, or love a dewy look, a liquid highlighter is such a great multitasker. I used the NARS illuminator* on the high points of my face, so: cheekbones, nose, brow bones and a tiny bit on my forehead and chin. Combined with the blush this will give your face more dimension and definition: highlighter and blush are designed to make you look healthier and more defined. Just don't go crazy on the highlight, because we are not setting our makeup in this five step makeup routine! I also put a little bit on my eyelids, to give the eye look something extra.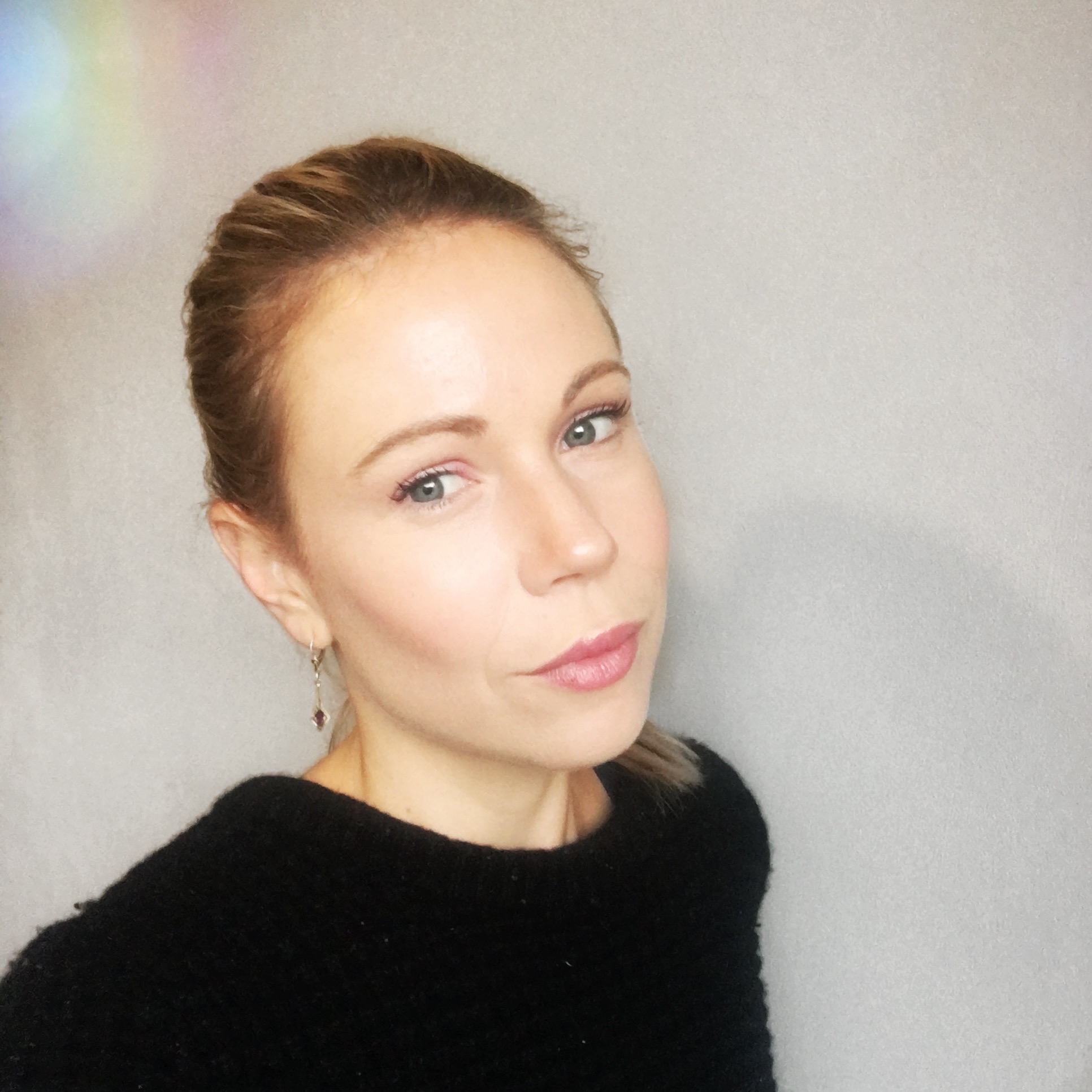 Lash but not Least
For me, a makeup look is not complete without mascara. Therefore my L'oreal Baby Roll mascara* is the fifth and final makeup product in this routine. This is such a beautiful drugstore mascara. It makes your lashed super long and full, without looking clumpy or overdramatic. I don't put mascara on my lower lash line, because when I don't set my under eyes the mascara tends to transfer.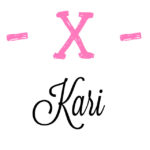 Products with a * are not cruelty free. For more info on cruelty free brands, read this!